PAYDAY 2 coming to the Nintendo Switch in February 2018
PAYDAY 2 has been spotted on it's way to the Nintendo Switch next February.

Published Thu, Dec 14 2017 2:22 AM CST
|
Updated Tue, Nov 3 2020 11:53 AM CST
PAYDAY 2 has now been officially confirmed to be headed to the Nintendo Switch next year as the community of 5.4 million gamers will plan to grow exponentially, this growth will begin when the g me is released on February 23, 2018.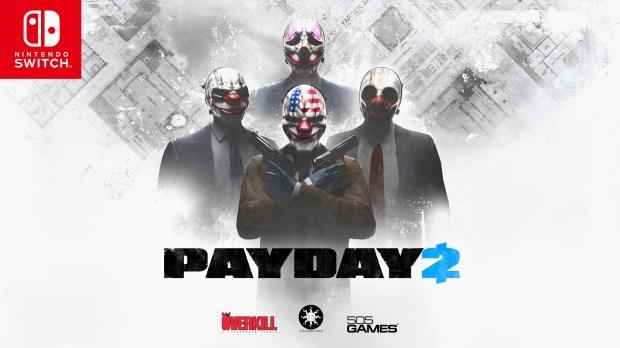 PAYDAY 2 will be released on the Switch in Australia and Europe on the 23rd of February, followed by a North and South America launch on the 27th of the same month. First launched in 2011, PAYDAY 2 has gotten the attention of quite a few gamers, 16 milliuon copies of the game have been sold across SteamOS, Xbox360, PS3, PS4, Xbox One and of course PC. PAYDAY 2 has already appeared on Nintendo's website and has been labeled as "coming winter 2017", Nintendo has also given a small description of the game for those who have been living under a rock in the gaming community
"PAYDAY 2 is an action-packed, four-player co-op shooter where you rob banks and get paid. Up to four friends co-operate on the hits and as the crew progresses the jobs become bigger, better and more rewarding. Along with earning more money and becoming a legendary criminal Crime does pay - use your funds to customize your character with new skillsets that change the way you play and kit them out with their own guns and gear."
Related Tags