HTC has just announced they've opened up pre-orders for their new range of products based on the Vive Tracker, something that allows any real-world object to be tracked in VR. This will open up many doors in the VR world, especially in gaming.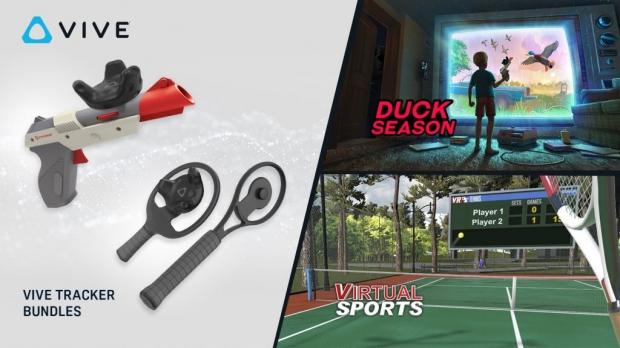 Vive Tracker will see third-party products compatible with HTC Vive's tracking system; Lighthouse. The tracking system will plot their location and orientation, just how Lighthouse works with the bundled Vive controllers. The best use of the Vive Tracker right now would be with guns, with demonstrations showing off rifle handling and firefighting simulations with real equipment. Just imagine the next generation of arcades with AR/VR elements mixed with real weapons and Vive Trackers... mmhmm.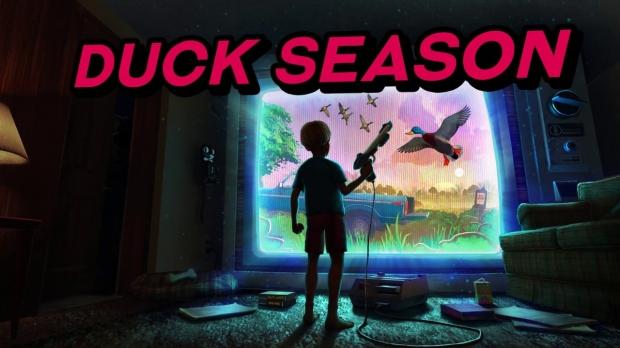 HTC has just shown off the first batch of Tracker-ready devices, something that will be ready for Santa to stuff into your Christmas sack. The first one that is being hyped is the new Hyperkin Hyper Blaster that will give you some nostalgic memories of Nintendo, CRT TVs and the original NES Zapper and Duck Hunt. Hyperkin is going as far as building a VR game based entirely around Duck Hunt.
Hyperkin is also working on tennis and ping-pong racquet's that have a Vive Tracker at the end, and include a copy of Virtual Sports.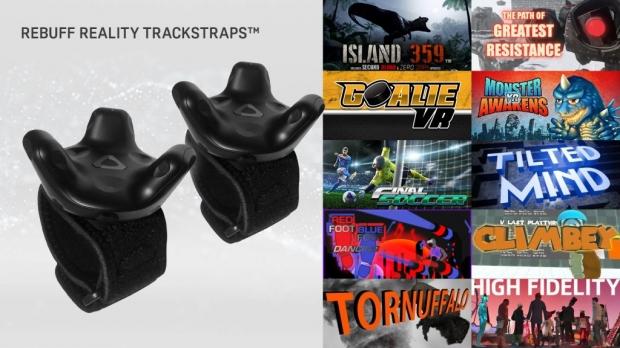 Rebuff Reality is working on TrackStraps, something that will let users strap Vive Trackers to their feet and "other body parts" (you dirty person, you). They be sold in pairs, with a copy of Redfoot Bluefoot Dancing.
Price wise, we're looking at the bundled Hyper Blaster and Raqcuet Sports Set for $149.99, which includes a single Vive Tracker, the controller, and the game. TrackStraps will be priced at $24.99 with the game, but without the two required Vive Trackers.