Wolfenstein II on Xbox One X runs at 4K, close to PC visuals
Xbox One X upgrade for Wolfenstein II provides near PC-level graphics and performance.

Published Mon, Nov 13 2017 10:17 PM CST
|
Updated Tue, Nov 3 2020 11:53 AM CST
AMD's partnership with Bethesda on fine tuning their massive library of games is really coming into effect, more so on the AMD-powered Xbox One X that was released last week. The new Xbox One X is capable of 4K gaming with much higher-end graphics and sustained 50-60FPS performance in some games, especially the Xbox One X optimized ones.
Digital Foundry has completed its awesome work (as usual) on their Wolfenstein II content, comparing the PC, Xbox One X, and even PS4 Pro versions of the game against each other.
On both the Xbox One X and the PS4 Pro, Wolfenstein II runs at a dynamic resolution of up to 4K on the Xbox One X, and up to 1440p on the PS4 Pro. During Digital Foundry's testing, they were able to get Wolfenstein II to reach its lowest recorded pixel count on the Xbox One of 2944x1656, while the PS4 Pro Pro drops to 2304x1296. This means the Xbox One X is pumping away at 63% more pixels, while maintaining higher fidelity graphics. DF notes that PS4 Pro version "starts to look just a little too blurry for our tastes".
The site noted that the "Xbox One X holds up well, and settings for lighting, post effects and more are a match here. Three areas fall short next to PC though: shadow quality is lower - giving a softer effect on Xbox One X- while anisotropic filtering quality is a step down from the 16x setting on PC".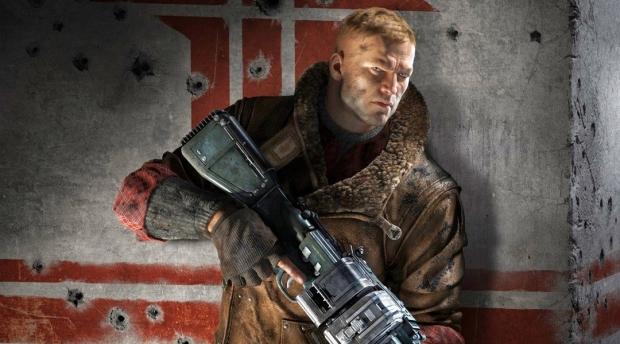 They continue: "Also, it's clear that some shadows are missing on both Xbox One X and PS4 Pro, visible only on the fully maxed PC experience. Otherwise, both these versions are near-identical to one another, and given that Xbox One X is targeting and mostly achieving 4K, it's a great result".
This is a great result, as it shows that anyone buying a console right now - as long as they didn't want any PlayStation exclusives, should look at the Xbox One X. For $499, it seems to be pushing 50-60FPS in one of the best-looking games on the market, at upscaled 4K.
Digital Foundry continues, praising Microsoft's work on the Xbox One X: "Microsoft's hardware is leagues ahead when it comes to presentation of floor textures, and the actual quality of materials is also improved in select cases too. Xbox One X again delivers closer to PC's best here, though on the flip-side, shadow quality is ultimately the same between the two consoles".
Related Tags