Shadow of War has over 1.5 million active players
Shadow of War seems to have sold well despite the strong loot box controversy.

Published Wed, Oct 25 2017 6:33 PM CDT
|
Updated Tue, Nov 3 2020 11:53 AM CST
Despite being embroiled in a huge lootbox controversy that kicked off tons of frustration in the gaming sphere, Middle-earth: Shadow of War is quite popular among consumers.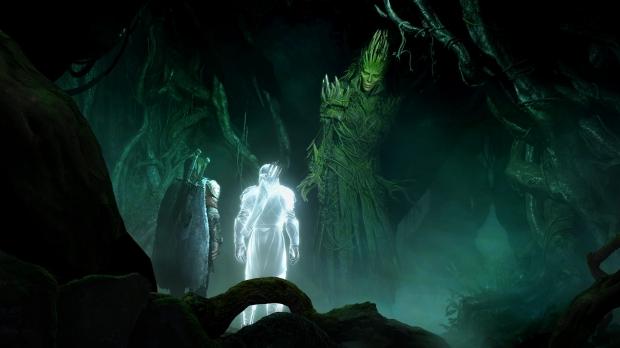 Shadow of War's online service-based hook appears to be working quite well: the game has over 1.5 million active users worldwide across all platforms. In an era where player count is extremely important for engagement monetization, this is a boon for WB Games and Monolith Productions. The developer also shared some other metrics, confirming that 3.46 million player forts have been sieged, which pretty much proves the huge online multiplayer mode was actually a good idea.
We're not sure how many copies Shadow of War has sold just yet, but I'm betting it's an extremely popular game that will accrue WB Games a nice bundle. While the game has been review bombed on Steam because of the lootbox issue, there's a big disconnect between enthusiast gamers and everyday consumers who buy video games--the latter of which are far more likely to buy a game simply because they're interested rather than boycotting it to take a stand.
Warner Bros. should announce its Q3 earnings sometime soon, and the NPD Group's figures for October should be up next month. I can only imagine how much the studio and the publisher have pulled in from optional microtransactions, but it should be quite a bit, especially with an active audience with those numbers.
For reference, additional content such as DLC, expansions and microtransactions is forecast to earn $4.1 billion in revenues in 2017, according to analyst firm SuperData.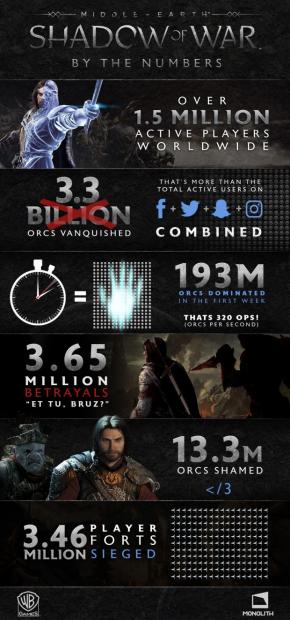 Related Tags