Warner Bros. Interactive's new upcoming Middle-earth: Shadow of War game will have loot box-based microtransactions that players can buy with premium currency.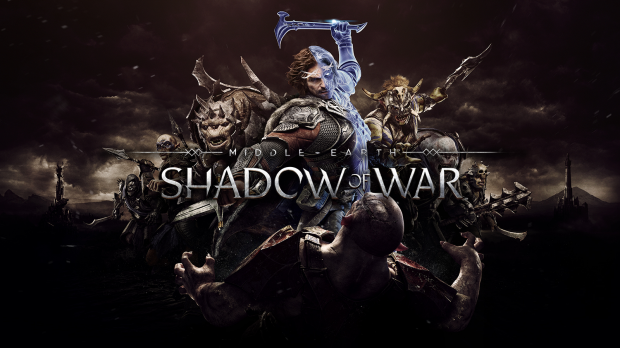 Monolith and WB Games has confirmed Shadow of War, the sequel to the hit Middle-earth: Shadow of Mordor, will be monetized with in-game purchases via a new Market system. In the Market players can spend two forms of currencies--Mirian, which can be earned naturally in the game, and Gold, which is also doled out to users as they play but can also be purchased with real money as a premium currency on the Xbox Store, PlayStation Store, or Steam--on randomized loot boxes.
Loot Chests, War Chests, XP Boosts and Bundles are the different types of items purchasable on the in-game Market, and all have randomized rewards depending on the chest's tier. The chests and boxes themselves will be segregated into varying tiers of quality; ie higher level chests can deliver rewards of greater rarity and efficacy. Loot Chests contain randomized weapons and armor, War Chests include Orc followers of randomized rarity to fill out the in-game army, XP Boosts are consumables that level up Talion more quickly, and Bundles package Loot Chests, War Chests, and Boosts together.
"Everything a player can buy with Gold can also be earned in the game over time for free, but Gold gives players the option to acquire these items faster. No Gold purchases are necessary to enjoy the complete game experience," Monolith Productions Community Specialist Steve Rabago affirms.
As the games industry moves towards a digital-first roadmap with recurring content, it's no surprise Shadow of War is monetized via in-game microtransactions. This will allow Monolith Productions to provide a steady stream of updates and content to the game to prolong Shadow of War's life via recurring revenues.
Furthermore, WB Games has had strong luck with its monetization practices. Injustice 2, the publisher's recent fighting game, was the highest-grossing console video game of 2017's second quarter and helped contribute to Warner Bros.' overall quarterly earnings.
Additional content such as DLC, expansions and microtransactions is forecast to earn $4.1 billion in revenues in 2017, according to analyst firm SuperData.
To purchase these items, players can spend Mirian or Gold throughout the game as one progresses.

Mirian is a type of in-game currency that can be acquired by:

• Defeating Treasure Orcs

• Destroying Gear for Mirian

• Destroying Orc followers for Gear (which can be destroyed for Mirian)

• Finding Mirian stashes throughout the game

Gold is another form of in-game currency that can be used to get higher level Loot Chests, War Chests, Boosts and Bundles of the aforementioned content.

Gold can be acquired by:

• Purchasing through the PlayStation Store, Xbox Store or by adding to your Steam Wallet using real money.

• Awarded in small amounts at specific milestones.

• Awarded for participating in community challenges.
Gold pricing and chest pricing wasn't revealed, but Mr. Rabago affirms this information will be announced at a later date, likely before the game's launch.
Middle-earth: Shadow of War is slated to release on October 10, 2017 for PlayStation 4, Xbox One, and PC.