Atari, one of the most influential names in the entire world, today announced a partnership with crowdfunding platform Fig to develop and release two new games.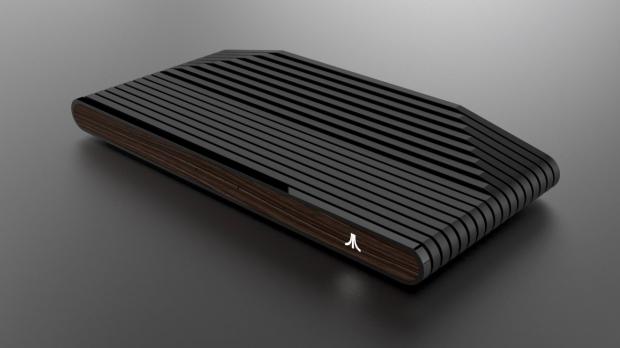 Atari is teaming up with Fig, a crowdsourcing program that treats funders as stakeholders and delivers a portion of a game's proceeds, to help develop and publish two new games: a reboot of a beloved Atari game, and a brand new IP from the once-mighty games-maker. Exact details of the two new games were undisclosed.
"Fig is providing a model where gamers not only help to get the titles they are most passionate about funded, but also have the opportunity to share in the financial returns with developers and publishers," Fred Chesnais, CEO of Atari, said in a press release announcement. "We're excited that Fig has opened up the vast potential of crowdfunding to IP holder and publisher alike by changing the narrative and allowing us to partner with our fans."
Atari is also developing a new console called the Ataribox, which is likely a Steam Link type set-top box that plays specific games released on an Atari storefront, or perhaps even a microconsole that comes pre-loaded with old Atari classic games and also plays the publisher's new releases.
It'll be interesting to see if these two new games will be playable and released onto the Ataribox platform.
Atari and Fig Announce a Two Title Publishing Deal

Atari, one of the world's most recognized publishers and developers of interactive entertainment via its subsidiary, Vagabond Production Corp., and Fig, the community publisher behind such games as Phoenix Point, Pillars of Eternity 2: Deadfire and Wasteland 3, today announced a strategic partnership designed to develop and publish two new video games: a reboot of one of Atari's most beloved intellectual properties and a new IP from Atari.

"Fig is providing a model where gamers not only help to get the titles they are most passionate about funded, but also have the opportunity to share in the financial returns with developers and publishers," said Fred Chesnais, CEO of Atari. "We're excited that Fig has opened up the vast potential of crowdfunding to IP holder and publisher alike by changing the narrative and allowing us to partner with our fans."

"Atari is synonymous with video games. From the early 70s through today, they built the video game industry from the ground up through indelible franchises and groundbreaking consoles," said Justin Bailey, CEO, Fig. "The gamer community continues to play an ever-expanding role in helping publish games they are passionate about. At Fig, we refer to what we do as community publishing rather than crowdfunding, since a 'crowd' is passive, and we're about much more than just funding. With Fig, the community is active in selecting the public campaigns we run, participating in the funding, getting the word out, playing early builds, and now even profiting like the investors who supported Kingdoms and Castles. The community has become the center of the publishing process, and this partnership provides the rare opportunity to engage with an industry legend in Atari to help publish two IPs, and share in the potential financial success of those games."

Atari is a multi-platform, global interactive entertainment production company and the original innovator of video gaming. Founded in 1972, Atari owns and manages a portfolio of more than 200 games and franchises, including world renowned brands like Asteroids, Centipede, Missile Command, Pong, and licenses such as RollerCoaster Tycoon. Most recently, Atari launched the highly successful game RollerCoaster Tycoon Touch, the first RollerCoaster Tycoon game with 3D graphics on mobile devices. With over 9 million downloads in six months, the game soared to the top of the charts on the App Store and Google Play after a major global feature. As a licensor, Atari extends its brand and franchises into other media, merchandising and publishing categories. Atari is listed on NYSE Euronext Paris stock exchange.

Fig is a community publisher that bring fans together to help Fig publish all kinds of games. Unlike crowdfunding platforms, Fig doesn't make money from the funding of the games, but instead participates in the financial performance alongside developers and Fig Game Share investors. Fig works with well-known independent studios and up-and-coming indie teams every step of the way, from providing development advances to publishing and distribution support. Fig's community publishing empowers the video game community with the unique opportunity to support and help publish video games: gamers have the choice to pre-order the game and other perks, and the choice to invest in Fig Game Shares to earn returns based on revenue generated by the video game. These revenues include not just sales from the publishing and distribution of the game but also from advances and buyouts, which can even be generated prior to a game's launch.

Since its launch in 2015, Fig has hosted three of the top four video game crowdfunding campaigns across all crowdfunding sites.

Be sure to follow Fig on Twitter @PlayFig and 'Like' Fig on Facebook: Facebook.com/playfig

Follow Atari on Twitter at @Atari and 'Like' Atari on Facebook: Facebook.com/atari