Microsoft is throwing open the doors for cross-play initiatives and says it's willing to work with Sony, Nintendo and even Valve to unite multiplayer gaming...but the company's appeals may largely fall on deaf ears.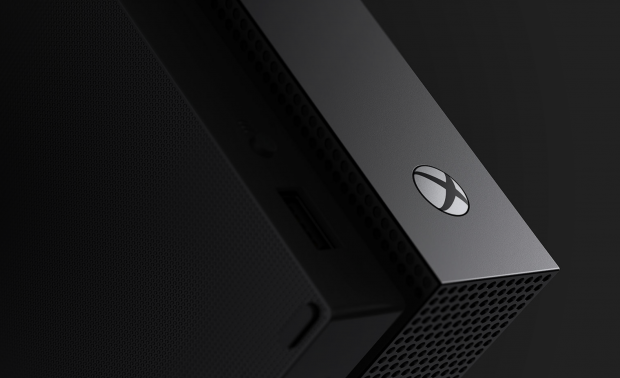 Since the Xbox brand is no longer console-based but now a service that bridges both Windows 10-powered PCs and Xbox One consoles, Microsoft is in a strategic position to gain the most from cross-play multiplayer. This paradigm shift has many layers of tactical advantage, and is the main reason why the company is so strongly embracing cross-play--I have no doubt key executives, who are gamers, want to see platforms united for the good of consumers, but the good of the company comes first. I've highlighted many reasons why Sony is avoiding cross-play, and none of them have to do with being a villain or stifling player fun. Sony is simply putting the PlayStation 4 as the nexus of its entertainment ecosystem, and exclusivity has paid off big time so far.
In a recent interview with VG247, Xbox division VP Mike Ybarra affirmed this cross-play push is about unifying gamers so they can enjoy experiences with their friends, even if they own different systems. "It's more about gamer choice, more about making an IP on our platform last longer. I don't care about where they play, I just want people to have fun playing games because that's just better for the industry," Mr. Ybarra said.
"The demands of consumers and developers have changed. People are like, 'we want all of our gamers in one multiplayer pool together, playing,'" the VP continued, citing a very real discussion point across all gamers. Players typically own more than one gaming system and stick to a particular platform that has a core group of friends, but users often say they'd like to play with their PS4 friends on Xbox and vice versa.
"We totally agree with that. If any developer wants to have that conversation... Valve is right down the street from us, Nintendo is too - they're like a block from us. We're having these discussions as developers come up, and we're completely open to that."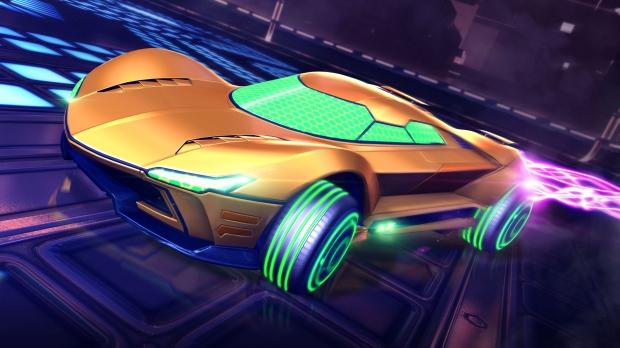 Nintendo beats Sony to cross-play embrace
In a surprise move, Nintendo, who typically operates in their own world and doesn't adhere to its competitors' strategies, teamed up with Microsoft to ensure Minecraft cross-play on the Nintendo Switch. Sony blocks Minecraft cross-play between PS4 and Xbox consoles because it would require a Microsoft account sign-in on PS4. Essentially Sony doesn't want a competing network within its lucrative PlayStation Network ecosystem.
Nintendo doubled up on the surprise by including cross-play in the mega-hit Rocket League sports game, allowing Nintendo Switch players to play with PC and Xbox One owners.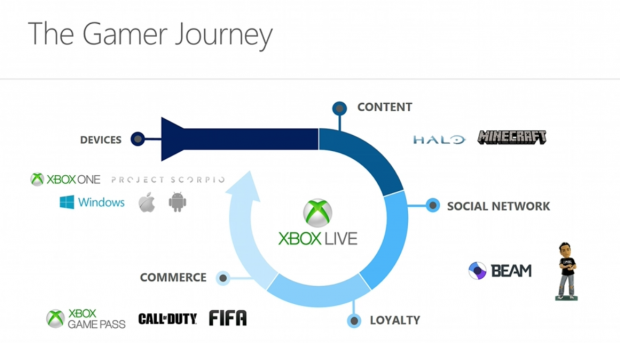 Read Also: Why Xbox LIVE is the center of Xbox, not consoles
Microsoft is geared up to benefit most from cross-play
But make no mistake: Microsoft's tidings of goodwill to gamers comes secondary to its future-proofed business plan. This model sees Xbox transcending a living-room based system and crossing into the realms of service gaming, complete with a massively lucrative storefront (Xbox LIVE), social infrastructure with millions of users tethered together via friends networks and communities, and one of the most important pieces of the big strategy, a wholly-owned live streaming service.
Xbox LIVE gaming, content, streaming and engagement is strategically monetized across two different platforms now--PC and Xbox One consoles--so cross-play is inherently advantageous. Microsoft wants users playing together across both platforms.
Sony, however, does not, and for obvious reasons. It simply doesn't have its own future-proofed gameplan. Sony's gaming division is all about PlayStation 4, especially now that it's closing PS Now streaming to its Bravia TVs, the PlayStation Vita TV, and the Vita handheld. The Japanese games-maker is trying to get a foothold on PC with by offering PS4 games on PC via its ailing PlayStation Now game streaming subscription service, but the choice gems just aren't there.
And make no mistake: they won't ever be there. Sony won't bring the key PS4 exclusives that make its PlayStation ecosystem so special over to PC. Microsoft is comfortable doing this because, again, it's strategically monetized the Xbox LIVE platform--and Mixer--in a number of ways, so it's fine pushing gamers away from Xbox One console sales and instead pushing them toward the Xbox-as-a-service model.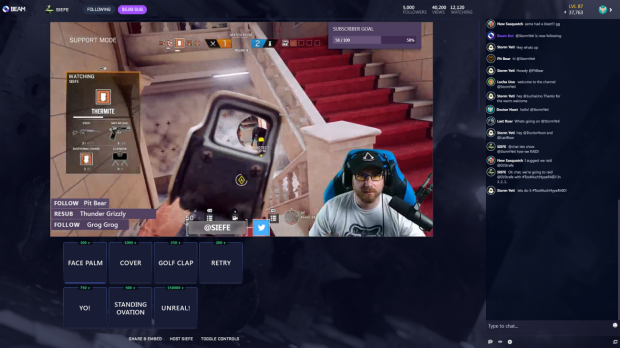 Cross-play is a tactical boon that isn't just about goodwill
Cross-play is undoubtedly a collaborative effort when done right, and key third-party developers are keen on maximizing their exposure as much as possible. But this exposure can be harmful for hardware-makers like Sony, especially when they're being streamed, advertised, and promoted alongside its long-term rival and competitor.
Cross-play is pretty much a guaranteed driver to MAUs and DAUs, and engages players in a new way. Gamers who can enjoy experiences with their friends on a competing system will likely play said game more often, leading to potentially bigger revenues as the playerbase grows and is tempted to buy microtransactions. And once those microtransactions are sold, platform-holders get their piece of the revenues, essentially turning the flywheel that powers the modern video games industry.
Each company has their own specific business model and gameplan, and for Sony, the big ticket is exclusivity. Console game exclusivity has significantly bolstered the PlayStation brand, and has strongly contributed to the massive worldwide sales of the PS4 platform. Sony isn't going to jeopardize this strategy just to maintain the veneer of being "gamer first", and it will rigorously defend the brand it's worked so hard to maintain.
After all, Sony is in the driver's seat when it comes to the console realm, but as the industry has taught us for many years, no one stays on top forever. Sony could topple if it doesn't formulate some sort of integrated future-proofed roadmap...or it could just ride the iterative console cycle forever.
Nintendo will likely follow a similar pattern and only embrace cross-play with Windows 10 PCs and Xbox consoles when it's mutually beneficial, but not if it impedes on its business model in any way. Nintendo is all for buzz, exposure, and providing value to its gamers, but this won't extend past its own first-party games--if anything, cross-play is an extension of this strategy.
While it'd be great if Sony, Nintendo, and Microsoft all got together to unify their respective services, this won't ever happen. Too much of each company's revenue is tied in with their online frameworks--and Nintendo's service isn't even out yet. At most we can hope that the console-makers will greenlight cross-play in popular third-party games like Rocket League, but only if it makes sense--and only if the competition doesn't come off looking better in the process.