Blizzard makes changes to Overwatch S6 competitive mode
Prepare yourself for Season 6 with major changes announced.
Published Thu, Aug 24 2017 4:37 AM CDT
|
Updated Tue, Nov 3 2020 11:54 AM CST
Overwatch's season 5 of competitive play concludes on August 28, meaning competitive season 6 will be upon us very soon, August 31 at 5PM PDT to be exact.
A new season means new and improved changes, with Blizzard releasing a Developer Update in which Blizzard's Jeff Kaplan elaborates on the major changes that will impact Season 6. Blizzard have noticed that as a season progresses, player engagement and competition declines.
Blizzard has decided to decrease the season length from three months, to two months, with Kaplan saying that the team will continue to monitor feedback regarding season length and this could lead to further tweaks in future seasons. With a shorter season length, this means end of season competitive points will be less.
However, players' overall yearly points will be the same as there will be more seasons per a year. One of the top complaints is how Skill Rating Decay works for high ranked players (Diamond and above). Jeff states that "Instead of seven games played per a week, we are going to require five". Skill rating decay will also drop "If you do hit a moment when you decay, rather than having you decay by 50 skill rating, we're going to have that and have you decay by 25 skill rating so it should be a little bit less of a sting".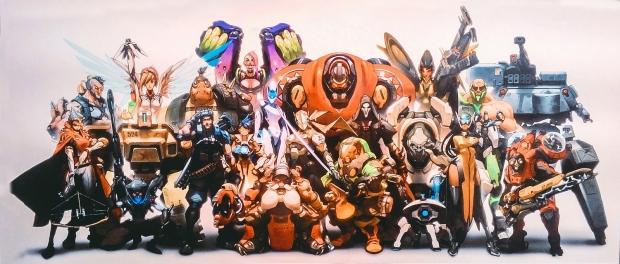 Control maps also receives a change due to the long match times, instead of the best-of- five format Blizzard have opted for best-of- three format. Changes to matchmaking is also discussed, this should lead to better balanced games for high skilled games. However, this will also lead to increased waiting time.
Related Tags