Mario Kart and VR is a match made in heaven
Mario Kart...VR...need we say more?!

Published Wed, Aug 16 2017 6:30 PM CDT
|
Updated Tue, Nov 3 2020 11:54 AM CST
Mario Kart and VR are a match made in heaven--we think so, and so do the lucky Japanese gamers that have actually tried it out.
Bandai Namco's VR Zone Arcade in Tokyo is bringing eight year old me's dream to life: Mario Kart virtual reality madness. We've already reported about Mario Kart GP VR in the past, but now we see just how much unbridled joy Nintendo's go-kart racer can bring to gamers with the new dimension of VR.
The game is officially licensed by Nintendo, and players wear the HTC Vive VR headset while sitting in a special go-kart that reacts and rumbles with feedback, making the experience more like an amusement park ride than a traditional arcade experience. If you're ever in Shinjuku, Tokyo be sure to check out the VRcade and have a blast in this interactive wonder!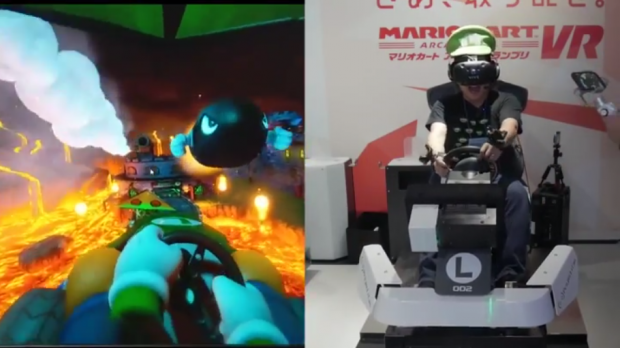 Related Tags