Microsoft's new high-end Xbox One X carries with it a hefty $499 price tag, but thanks to Taco Bell you could grab one for the low, low cost of FREE.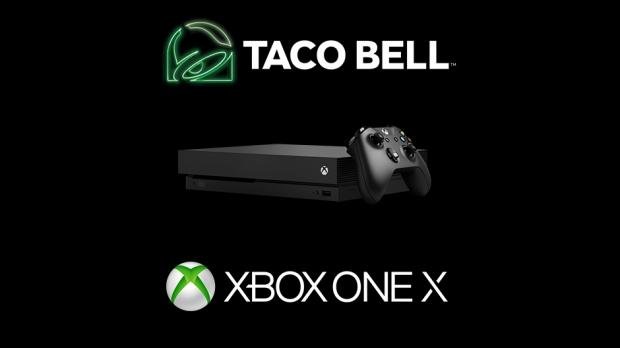 Microsoft and Taco Bell are teaming up to give away a bunch of Xbox One X consoles to lucky taco aficionados. The promotion starts at the end of August, and you'll have to shell out $5 for a box of Taco Bell goodies to participate. Winners will get an Xbox One X console, a copy of Forza 7, and 3 months of Xbox Game Pass--all for free. If this promo sounds familiar, it should--it's the exact same taco-gobbling giveaway from 2015 only this time you can win an Xbox One X instead of a PS4.
And of course Taco Bell doesn't spoil the fun by telling you how many Xbox One X consoles are available.
"Beginning August 31, each Taco Bell $5 Box will include a unique code for consumers to text in for a chance to win the new Xbox One X," the announcement page reads.
"Boxes will be available during the promotion from August 31 to October 4 at participating Taco Bell locations while supplies last. Throughout the duration of the promotion, a potential winner will be notified on an average of every 10 minutes. Winners will be the first to get their hands-on the Xbox One X, as well as win Forza Motorsport 7 and a three-month Xbox Game Pass subscription with their console."
The Xbox One X launches on November 7, 2017 for $499. Check here for a huge content listing of Xbox One X info.