EA's Battlefield empire continues to grow with a strong userbase that's constantly engaged with new content.
Electronic Arts is one of the major gaming titans who not only sees the value of engagement and monetization, but defines it with industry-leading strategies. As a result the company is a titan among its peers, earning billions with its live services initiatives--in its first quarter, EA made more in digital live services than it did in games, pulling in $420 million or a whopping 61.67% of EA's first quarter digital net sales earnings. EA confirms Battlefield 1 was a major driver for its 22% live services growth. But it's not only about making money: EA has to continually engage players with new content.
The company reports that Battlefield 1's community has grown to 21 million unique players across all platforms as a result of EA's content-rich pipeline and macro/micro-monetization paths. The publisher and DICE have belted out a number of new updates and content packs to keep players busy, and even touted a big new announcement for the WWI shooter at Gamescom.
"In Battlefield 1, our community has grown to 21 million unique players experiencing an extensive live service, with monthly updates, in-game events and missions and the largest expansion packs in franchise history," Electronic Arts CEO Andrew Wilson said in the company's first quarter earnings call.
Read Also: Analysis: Why EA is rotating Battlefield 1 to EA Access
But the best is yet to come, according to EA.
Next month at Gamescom EA will unveil a "new way to play Battlefield 1" that's specifically built around competitive eSports. The company continually highlighted the benefits of the lucrative eSports arena and cited the sector as having massive potential for engagement and monetization. In short, EA should be tying Battlefield 1 to its eSports initiative in a new way, complete with new tournaments and spectator-driven streaming. But remember, EA eventually wants users to pay to spectate their eSports events.
"At Gamescom, we'll debut a new way to play Battlefield 1 built for competition, and designed with direct input from our Battlefield community. Through a growing portfolio of digital and traditional broadcast deals, our spectator reach will continue to expand, with major brands set to engage this high-value audience through global sponsorships," said EA CFO Blake Jorgensen.
Mr. Jorgensen continued by highlighting the ways Battlefield 1 is a perfect fit for its budding eSports program:
"Andrew mentioned that at Gamescom in a few weeks, we're going to introduce a new esports mode to Battlefield. People have used Battlefield as an esports product for many years outside of EA. It's a fun, fast-paced game, but with a 64-player multiplayer, it's a bit hectic and chaotic for esports. And so you'll see some new modes coming out that will benefit a more rational esports approach and pretty exciting for us for this year and really powering next year and the year after off of that title."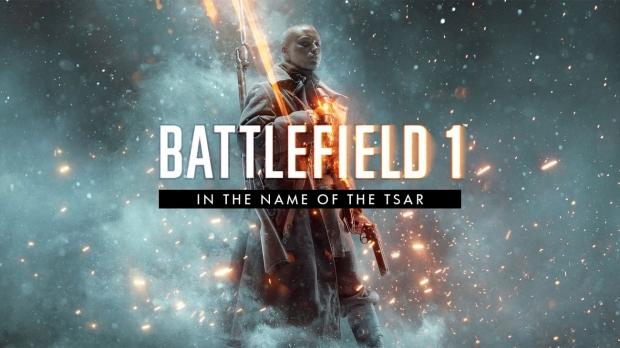 Battlefield 1 will continue serving as a nexus for strong revenues via microtransactions and loot packs as well as season pass and expansion content with updates like In the Name of the Tsar, which releases this September.
EA boss Andrew Wilson finished off by confirming Battlefield 1's 21 million strong playerbase will have plenty of new content to chew on throughout the coming months, and the game won't be retired any time soon.
"Battlefield 1 will continue to evolve as a content-rich live service, with monthly game updates, and our next expansion pack, In The Name of the Tsar, launching in full in September. In addition, at Gamescom, we will detail our plans for a new offering that will bring the richest Battlefield 1 experience yet -- including the all-out warfare, epic multiplayer battles and War Stories campaign that have defined the game, plus new maps, deeper progression and additional fan-favorite game modes, all in a single package."
Battlefield 1 will rotate into EA's subscription-based EA and Origin Access service in September, which is actually a strong indicator in EA's formulaic business model--you can read more on that analysis here.