Analysis: Why EA is rotating Battlefield 1 to EA Access
With Battlefield 1, EA will soon be more interested in long-term earnings via add-on content & subscription revenues rather than $59.99 game purchases.
Published Jul 9, 2017 12:27 PM CDT
|
Updated Tue, Nov 3 2020 11:54 AM CST
5 minute read time
EA recently revealed that Battlefield 1, the publisher's massively popular shooter, will soon be included as part of the publisher's $5 a month subscription service. We analyze why EA is now comfortable with offering Battlefield 1 to EA/Origin Access subscribers instead of pushing players to buy the full game at retail price.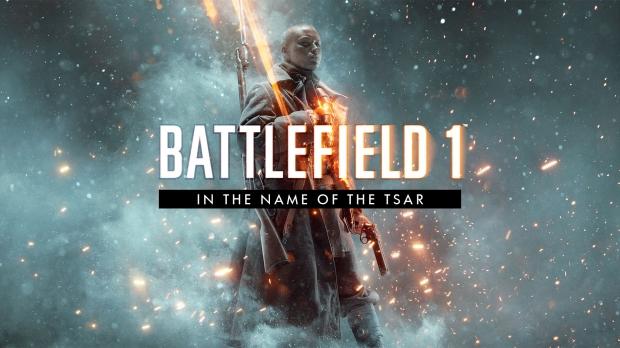 Battlefield 1 isn't a year old yet, but soon it'll be available as a "free" download for EA Access and EA Origin subscribers on console and PC. The service, which costs $5 a month or $50 a year, gives users access to a growing pool of EA titles. I found Battlefield 1's arrival into the vault to be very, very interesting, and the more I thought about it, the more I realized EA's gameplan and decided to share my insights.
Why would EA make such a move? The publisher obviously has strong confidence in the subscription service and is keen on providing value. But it also has to do with how EA sees the World War I juggernaut FPS. The shooter has matured and reached the point where EA is more interested in getting people into the game's ecosystem rather than having them buy the game at full price.
Full game sales are absolutely important, but as time goes by, publishers focus less on fully-priced $59.99 game sales and more on ways to bring in recurring revenue via micro- and macro-monetizations (loot boxes and expansions/season passes), of which Battlefield 1 has both.
Read Also: Battlefield 1: War Stories Review
Phase 1: Building install base with massive multi-million unit sales
Battlefield 1 sold about 15 million copies during its launch holiday season according to analysts at Morgan Stanley, creating a strong install base to lead into map pack sales and add-on purchases throughout 2017. Full game sales have slowed down since the initial massive salvo of purchases, and EA estimates that Battlefield 1 had 19 million players at the end of its fiscal year in March.
Now that the initial sales phase is mostly completed, EA and DICE have implemented phase two: additional content in the form of extra maps, and modes made available through the season pass.
Phase 2: Pulling in recurring revenue via in-game purchases, maps, add-ons, and fresh content
Its this phase that Battlefield 1 is currently in. The move to EA/Origin Access is a strong maneuver to further amplify long-term revenue earnings via in-game purchases.
Players who get a game for "free" are much more likely to spend money in other ways, such as in-game purchases via monetized loot packs called Battlepacks, and buying the $50 season pass.
Battlefield 1 is another example of a publisher both treating a game as a platform and as a franchise. This is the future of gaming and bleeds over into the "games as a service" roadmap that earns billions of revenue each year for publishers like EA, Ubisoft, Take-Two and Activision Blizzard.
Battlefield 1's base game will go to EA/Origin Access, but players will still have to pay extra money for the new expansions to stay up to date. So Battlefield 1's "free" version is a kind of portal to a monetized ecosystem where players are pushed to buy extra in-game add-ons to add value to their experience. The thinking here is that once players consume the base game content they will pay more to unlock new additional content to fuel the experience.
This approach is extremely profitable.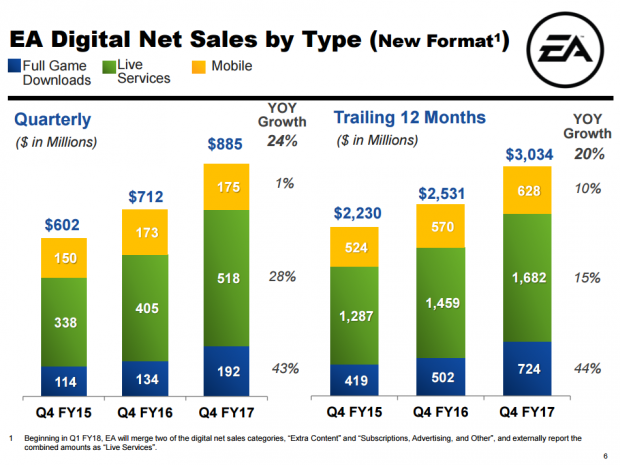 EA made 58.6% of its total digital net revenue, or $1.86 billion, from live services such as in-game microtransactions and add-on purchases on console and PC in the fiscal year ended March 2017, up 14% year-over-year.
EA's total digital net revenue for FY2017 was $2.87 billion. Since the publisher has a massive array of microtransaction and live-service-powered games coming in FY2018, such as Star Wars: Battlefront II, FIFA 18, Madden 18, NBA LIVE 18, and NHL 18, the company expects its digital net revenues to increase by 14.63% to $3.29 billion.
Battlefield 1's new paid "macromonetization" expansion, In the Name of the Tsar, releases this September. The expansion is part of the $50 Battlefield 1 Premium Pass, which includes four total expansions--They Shall Not Pass, In the Name of the Tsar (Sept 2017), Turning Tides (Dec 2017), and Apocalypse (early 2018)--for the World War I shooter.
Phase 3: Rotating content in subscription service to add value and fold new players into revenue ecosystem
So essentially EA has transitioned the cost factor: instead of paying upright for a full game sale, users are incentivized to join EA/Origin Access and make the trade off of paying less money upfront and more over time, while also being pushed towards the $49.99 premium season pass.
EA is confident that its service offers enough value that gamers will join in, especially with a recent AAA titan like Battlefield 1 jumping over. This phase organically feeds phase two and creates a self-sustaining revenue cycle that carries games like Battlefield 1 throughout multiple years of activity.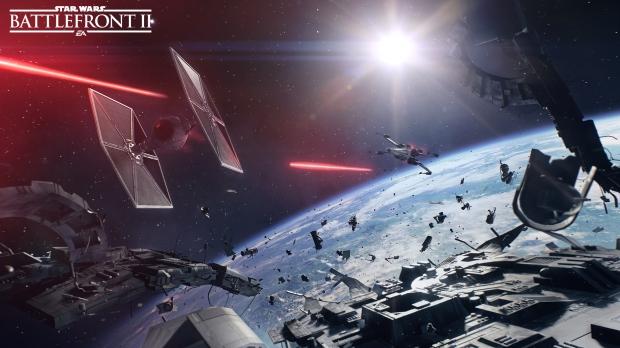 Another big reason why EA is shifting Battlefield 1 to the vault is so that the WWI shooter doesn't distract players from Star Wars: Battlefront II, which is the publisher's big shooter for 2017.
Analysts predict that Battlefront II will be in the top five biggest games for 2017. EA has geared up to ensure Battlefront II is one of their most visible releases for 2017 and doesn't want any other full games to take the spotlight away.
Interestingly enough, Battlefront II is yet another prime example of EA treating a game as a platform: the game features built-in microtransactions that will have a direct affect on gameplay. In return, DICE will make all additional map packs, characters, vehicles, weapons and other content available for free.
Based on what we've seen we should expect EA to follow this same rotational roadmap with Battlefront II in the future--in a year's time the Star Wars shooter could end up in the EA Access vault alongside its WWI kin.
Electronic Arts has announced that the following games will rotate over to EA and Origin Access' vault from now until September:
Star Wars: Battlefront Expansions

Battlefield 1

Titanfall 2

FIFA 18 First Play Trial
Related Tags