Nintendo wants to make Star Fox, Pikmin and Yoshi anime
Nintendo's Shigeru Miyamoto affirms the company wants to continue infusing key IPs into trans-media entertainment such as anime.

Published Thu, Jun 29 2017 2:26 AM CDT
|
Updated Tue, Nov 3 2020 11:55 AM CST
Nintendo has expressed interest in bringing more of its massively popular mainline IPs like Yoshi to cross-media experiences like anime.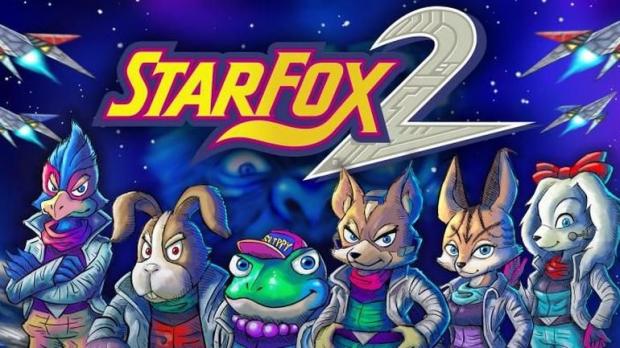 During Nintendo's 77th annual meeting for shareholders and investors, the company answered a number of questions from stakeholders. One of those queries was about the future of Nintendo's cross-media focus and whether or not more key IPs and series will get anime adaptations like Kirby's recent Kirby: Right Back At Ya! and the Super Mario Bros Super Show and Legend of Zelda cartoon series from the 80s.
"We hold the Kirby IP and it's growing in Europe. It's selling in Spain and is watched in places without out game hardware," Nintendo's Shigeru Miyamoto answered when asked about new non-gaming content such as video and anime. "We want to make anime for Pikmin, Star Fox, Yoshi, etc. and distribute it freely, or integrate into games," he said.
Nintendo President Tatsumi Kimishima also affirmed that the company is still looking into various film opportunities to expand global reach of the Nintendo brand. "We'll look into investing toward film. We want to increase opportunities for Nintendo IP and guide consumers with hardware and software synergy."
However, Nintendo has sat on this idea for quite some time.
Back in 2015, Mr. Miyamoto told Fortune that the Kyoto-based games-maker was curious how it could fold movie experiences into its brand.
"Because games and movies seem like similar mediums, people's natural expectation is we want to take our games and turn them into movies," Nintendo's Shigeru Miyamoto said in an interview with Fortune.
"I've always felt video games, being an interactive medium, and movies, being a passive medium, mean the two are quite different. As we look more broadly at what is Nintendo's role as an entertainment company, we're starting to think more and more about how movies can fit in with that," he added.
"And we'll potentially be looking at things like movies in the future."
Nintendo has recently thrown its hat into the ring of mobile games by bringing Mario to the billion dollar smartphone market, and has since released three major mobile games on both iOS and Android. It'll be interesting to see how Nintendo plans to create more brand awareness through future anime--and maybe even film--series.
Related Tags