Nintendo might greenlight movie adaptations of iconic franchises
Shigeru Miyamoto says Nintendo is looking at ways to link the medium of film with video games.

Published Sat, Aug 22 2015 8:13 AM CDT
|
Updated Tue, Nov 3 2020 12:04 PM CST
Throughout the decades Nintendo has been forced to reinvent itself in some capacity with every new generation, and now it looks like the Japanese gaming giant might make a dramatic change and open the doors to film adaptations of its beloved franchises like The Legend of Zelda.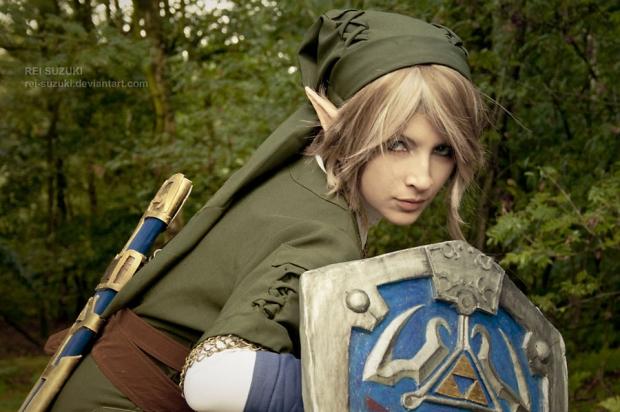 "Because games and movies seem like similar mediums, people's natural expectation is we want to take our games and turn them into movies," Nintendo's Shigeru Miyamoto said in an interview with Fortune. "I've always felt video games, being an interactive medium, and movies, being a passive medium, mean the two are quite different."
"As we look more broadly at what is Nintendo's role as an entertainment company, we're starting to think more and more about how movies can fit in with that," he added. "And we'll potentially be looking at things like movies in the future."
Up until now Nintendo has had a strict policy of restricting adaptations based on its gaming properties. If players wanted to experience a particular story or interact with certain lovable characters they had to buy the game. Nintendo's exclusive nature has no-doubt denied it a considerable influx of revenue that the film medium could bring, and the time might be right to start tapping that potential.
If Nintendo does actually make a movie let's hope they turn to Metroid or The Legend of Zelda--a huge bout of excitement and anticipation exploded following last year's rumors of a possible Zelda TV show from Netflix, and the IP is just bristling with potential. Seeing favorite characters come to live on the silver screen would be quite magical.
It'll be interesting to see what direction Nintendo takes with this endeavor, but it's highly unlikely we'll see Nintendo go ape. One thing we can be sure that the company will push for ultimate perfection in any kind of adaptation that gets made. Miyamoto has waded in movie pitches over the years and turned them all down, so it's fair to say that he knows what kind of movie Nintendo would want to make...and it likely won't be anything like the abomination that was the Super Mario Bros. movie.
Related Tags