Why Xbox doesn't mandate 60FPS on Xbox One X
Xbox division head Phil Spencer doesn't want to lock developers into any technical spec and force 60FPS, and here's why.

Published Jun 15, 2017 6:33 PM CDT
|
Updated Tue, Nov 3 2020 11:55 AM CST
E3 2017 - With its 6TFLOP GPU, 12GB GDDR5 RAM, and boosted CPU, Microsoft's new $499 Xbox One X is the most powerful console on the market, but developers have total free reign over how to tap the hardware. Microsoft has set no restrictions to developers or publishers despite the constant requests for a 60FPS standard from gamers. Xbox division head Phil Spencer talks about why Microsoft doesn't want to set those kinds of mandates on the Xbox One X.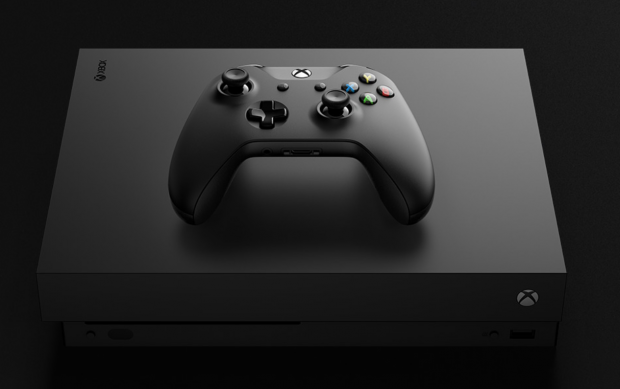 Microsoft has said from day one that developers have full control over how they want to use the new 4K-ready Xbox One X (aka "Project Scorpio"). I re-iterated the point days ago by reminding everyone the Xbox One X won't play every single game in native 4K at a "rock solid" 60FPS. Every game is different, every engine is different, and every developer is trying to do different things.
Gamers, on the other hand, are frustrated with the lack of confirmed games that run at native 4K with higher frame rates, especially third-party games like Assassin's Creed: Origins and Destiny 2, which both run at upscaled 4K at 30FPS, similar to their PS4 Pro counterparts.
The community has wondered why Microsoft just doesn't force developers to maintain a solid 60FPS for all experiences, whether checkboard, native, or even raising games past 60FPS in 1080p resolution.
Xbox division head Phil Spencer says that's not where Xbox wants to be, and it doesn't want to dictate to developers how to make their games--it just delivers the box with the power and ability to hit high-end console performance. The rest is up to developers, and they're able to do it as they see fit.
"With Xbox One X, I wanted to make a console that can deliver native 4K at frame rate. That's what we've done. Of course developers will choose how they use it," Xbox boss Phil Spencer said in a recent interview on the Giant Bomb at Nite E3 show.
"Some people say 'hey you should mandate 60 FPS.' As a platform holder, when you start mandating those kind of creative decisions...I mean there are great immersive scenes where the developer wants to use the render time to do things that take more time than you can do in the cycle time for 60 frames per second, so they go to 30 instead. So you get some beautiful games that run that way."
"I'm not a fan at all of mandating creative or technical decisions for studios. I don't think it leads to the best games. Not every game will run in native 4K, but we wanted to give the tools and technology and horsepower to enable that."
Spencer goes on to say that players shouldn't be pushing developers to lock their talent and technical know-how into specific performance values, but afford devs the same freedom that Microsoft does. Only without restrictions can devs deliver creative content with a certain level of quality.
Bear in mind that there's no guarantee all games played on Xbox One X will even hit 4K resolution within the game itself--some games that are stuck at 1080p and don't get Xbox One X Enhancement patches will be upscaled by the console's internal upscaler to 4K to fit on 4K UHD displays. While Microsoft has pushed for 4K as a minimum, there's no 100% requirement or guarantee that all Xbox One games will hit that spec--and certainly no guarantee of higher frame rates and other enhancements.
"As a playerbase, if we get into this mode where we think we should dictate to the developer community what we've deemed as a good game, and it's base on a frame rate or resolution...But the hardware itself I wanted to make sure that it can support native 4K."
"That was explicit in the beginning for the design of the Xbox One X was a native 4K console that can hit frame rates that the developers wanted to hit. Some of them will hit 60, some of them will do 30, some will do checkboarding and their games will look amazing. That's the target for the platform: let the developers do the work that they're going to do."
"I'm really proud of the specs we have in the console, the 9GB of GDDR5 RAM that's available to developers, the GPU speed, the speed of the RAM is turning out to be a huge benefit, the speed of the hard-drive is also turning out to be a huge benefit."
Xbox One X confirmed specs
SoC: Highly customized 360mm² AMD System-on-Chip built on 16nm FinFET
GPU: Polaris-derived GPU with 40 Compute Units at 1172MHz, 6TFLOPs of Compute Performance
CPU: Custom x86 "Jaguar Evolved" 8-core CPU at 2.73GHz, 4MB L2 cache
Memory: 12GB GDDR5 memory with 326GB/s bandwidth (12x 6.8GHz modules on a 384-bit bus)
Storage: 1TB 2.5-inch HDD
Media: 4K UHD Blu-ray player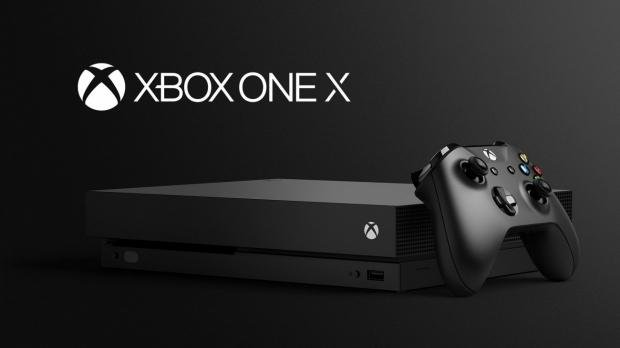 Bear in mind that just because certain games launch without native 4K support, or higher frame rates, doesn't mean they can't be updated with further enhancement patches down the road.
For example, Bungie has confirmed Destiny 2 runs at 4K 30FPS with checkboard rendering on consoles, and the Xbox One X version runs exactly the same as the PS4 Pro version at launch--but this could change if Bungie issues out core digital updates to enhance the game on the Xbox One X.
It'll be interesting to see how developers choose to adopt the Xbox One X's power at launch, and how they tap it in the future to breathe more live into their games and experiences.
Microsoft's Xbox One X console launches on November 7, 2017 for $499.
Related Tags