Fox buys into mobile games business
Fox wants in on the growing mobile boom, and plans to tie-in key studio-owned franchises like Avatar.

Published Wed, Jun 7 2017 9:25 AM CDT
|
Updated Tue, Nov 3 2020 11:55 AM CST
21st Century Fox makes its first major move with its FoxNext mobile games label by acquiring smartphone game maker Aftershock.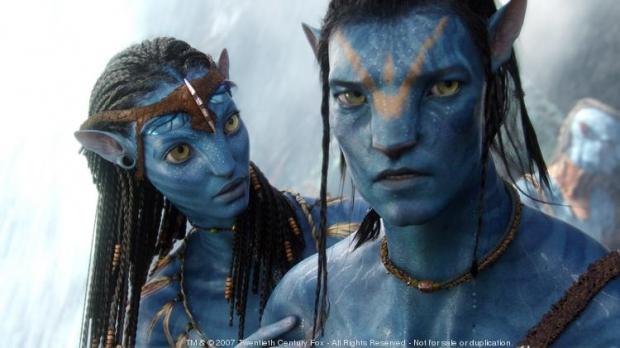 Media juggernaut 21st Century Fox today announced the first major acquisition for its FoxNext mobile games arm, which was originally created in January to facilitate mobile, VR & AR, and other video game experiences. The company acquired Aftershock--a spin-off of mobile dev Kabam after it was purchased by South Korean games-maker NetMarble--for "tens of millions of dollars," the Wall Street Journal reports. Aftershock is a seasoned mobile veteran who's worked top-grossing mobile games including Marvel Contest of Champions and The Hobbit: Kingdoms of Middle-earth.
Aftershock will helm "a number of projects" including a massively multiplayer strategy game based in James Cameron's Avatar series. Cameron and Fox are currently working on a new Avatar film that's slated to release in 2020.
"Fox provides a fantastic home for our group of talented storytellers," said Kent Wakeford, who has served as COO of Aftershock and Kabam. "Aaron and his team are excited to support FoxNext on delivering best-in-class interactive experiences on mobile devices and to extend Fox's storytelling platforms to reach consumers in new, meaningful ways."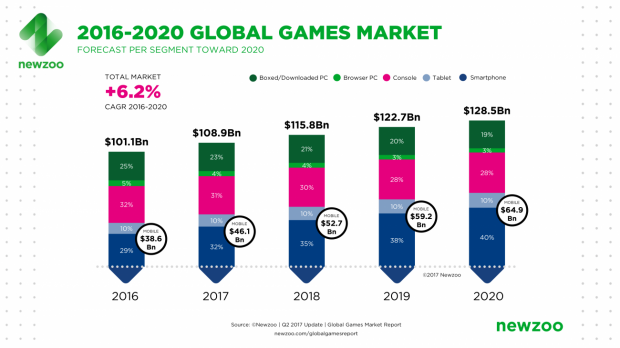 21st Century Fox's FoxNext branch will undoubtedly work to tie new mobile-based games with its key studio-owned movie franchises. The mobile gaming sector is extremely lucrative, especially in overseas markets, so Fox is laying the foundations to tap the market before it expands.
Analyst firm Newzoo reports mobile gaming is expected to make up 42% or $42.61 billion of all video games revenues for 2017. The mobile gaming sector is forecasted to rise sharply to $64.9 billion or 50% of all games revenues by 2020.
By making game adaptations themselves, media giants not only control the content entirely but also don't have to make contracts with key publishers and developers, such as Marvel with its recent multi-year contract with Square Enix to make games based on key Marvel-owned IPs like The Avengers.
However, Fox isn't giving up partnerships with video games publishers.
Ubisoft's Massive studio has teamed up with Fox to launch a cutting-edge new game for consoles and PC set in the Avatar universe.
Universal Pictures has already made big moves into the space with its new self-publishing games arm, which will develop and publisher games based on its wealth of studio-owned content and franchises.
It'll be interesting to see what other major studios follow suit and mimic Fox's approach.
Related Tags