Tekken producer: Japan can't compete with Western games
Tekken producer Katsuhiro Harada affirms Japanese gaming won't ever conquer Western gaming.

Published Mon, May 8 2017 3:33 PM CDT
|
Updated Tue, Nov 3 2020 11:55 AM CST
Despite strong sales and acclaim of key Japanese titles, and the sense that overseas devs "make the best games", Tekken producer Katsuhiro Harada doesn't think Japan will ever be at the top of the gaming world again.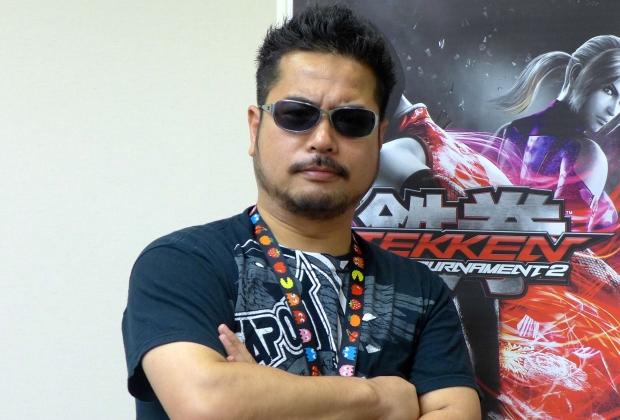 Japan once reigned over the games industry, especially during the early days of console gaming. But over the years Western developers and publishers--including Europe and North America--slowly took back the industry from Japanese devs. Fast-forward to modern days and we see U.S.-based giants like Activision-Blizzard and EA conquering the market with key billion-dollar franchises, whilst Japanese companies like Capcom, Konami, SEGA, and Bandai Namco weather the market with strategic diversified footholds.
While Japanese games are typically heralded as the pinnacle of excellence--especially games like Zelda: Breath of the Wild and Persona 5--some key Japanese devs don't think the Land of the Rising Sun will ever be back on top.
Tekken producer Katshuhiro Harada is one of these devs, and told games website Finder that Western gaming will pretty much always eclipse Japanese gaming in certain ways.
"I was one of the first people, back in the nineties, to say that Japanese game development is over and I haven't really changed my opinion. There are a few hits like you mentioned, but Japan was once seen as being at the top of game development.

"Then it fell right down, and while it might be a bit better [than a few years ago], it hasn't really changed all that much.

"Compared to the USA, over there you have a lot more game developers just because of the population. You have a lot more funding. Just the scale and scope of development is something Japan can't really compete with. Although there are a few titles that only Japanese can make - and sometimes they do quite well - it's not like Japan will ever be back on top of game development.

"That's our position: it's a realistic view, I guess you could say. We're not too high, but we're not too low."
I would argue that publishers like Square Enix are indeed among the top global games brands in terms of earnings and widespread appeal, as well as Nintendo. But what Harada really means is that Japanese companies won't ever conquer the likes of Electronic Arts, Take-Two Interactive, Activision-Blizzard and even Ubisoft...and honestly, that seems like a valid opinion.
But in terms of games quality I'd definitely say Japan still reigns supreme, and Western developers could learn reams from overseas devs--especially when it comes to level design and overall exploration mechanics.
Related Tags