Rocket League closing in on 29 million total players
Rocket League is home to 29 million players, with the developer not working on a sequel.

Published Mar 12, 2017 7:30 PM CDT
|
Updated Tue, Nov 3 2020 11:56 AM CST
Rocket League has sold 10.5 million copies worldwide, with developer Psyonix revealing that there are now over 29 million registered players.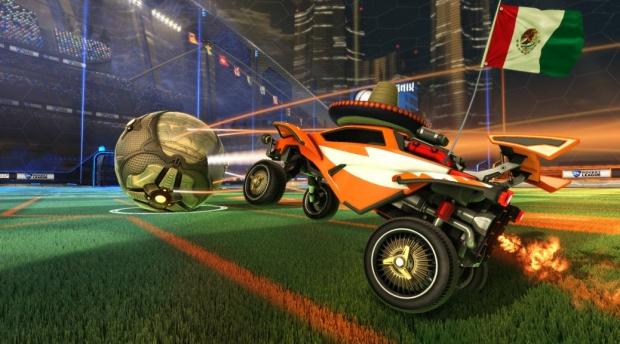 The news comes directly from Psyonix boss Jeremy Dunham, who also said the team is not working on a sequel to the game. Now, why are there 29 million registered Rocket League gamers, but only 10.5 million copies sold? This is because there have been free copies given out through PlayStation Plus and Steam's various free weekends, as well as split-screen players.
It was only in January that Rocket League was home to 25 million players, so it's gaining 2 million per month at the moment. In regards to a sequel to Rocket League, Dunham said: "Why would we want to take this huge community that we've already built, that's still growing, and say, 'What you're playing now is going to be irrelevant in 12 months, but we want you to stop what you're doing, giving us money all over again, and move over to this other game. That's not the right way to do things. I think that era of games has passed".
"Our goal was to keep making Rocket League better and better so that we don't lose any of the people that want to play. If they're playing our game, we're not going to penalize them and make them buy our game again just because we want to add a couple new features. We want to let them know we're in it for the long haul, if they're in it for the long haul".
Related Tags