Switch JoyCon specs reveal exact Bluetooth range
We've uncovered some fresh Nintendo Switch JoyCon specs that identify exactly how far you can get from the system before they disconnect.

Published Mon, Mar 6 2017 4:32 PM CST
|
Updated Tue, Nov 3 2020 11:56 AM CST
While scouting the Nintendo's European website for Switch manuals I noticed something interesting: a spec sheet that identifies the maximum radio frequency power of the system's JoyCon controllers.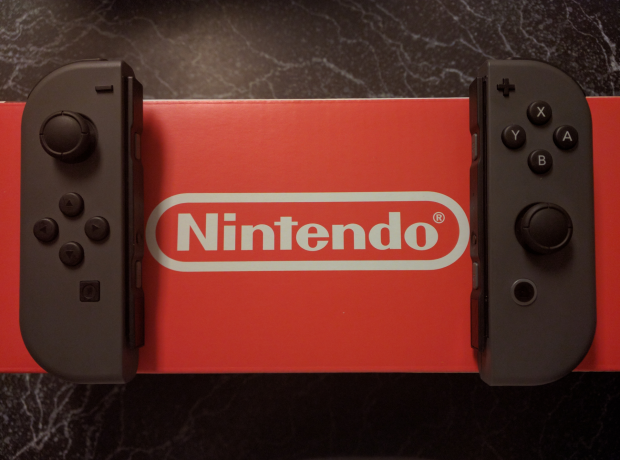 A bunch of Nintendo Switch owners are having problems with their left JoyCons disconnecting. Luckily we don't have that problem. As reported in our JoyCon distance evaluation test, our JoyCons can stretch to an impressive 37 feet away from the system while docked or in handheld mode before disconnecting. Now we know why.
As per the Nintendo Switch operating manual on the Nintendo UK site, the Switch's left and right JoyCons both operate at a max Bluetooth 3.0 radio frequency of 6dBm (decibel-milliwats), which equates to 3.98 milliwatts, putting it in the Class 2 range category.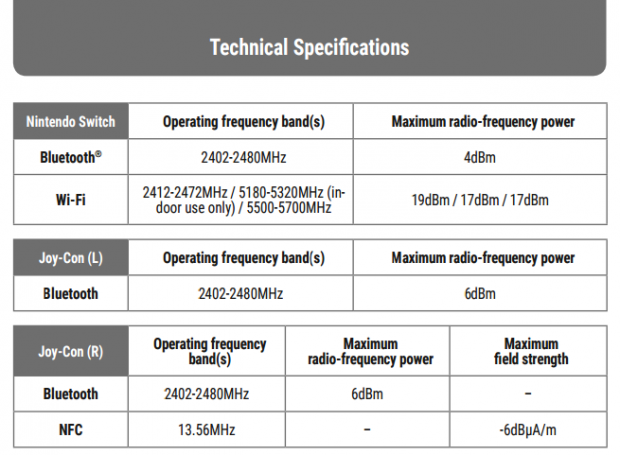 According to the SANS Technology Institute, Bluetooth devices are designated Class 2 when they have at least 2.5mW of power, and have an intended range of 10 meters or 33 feet. Our tests coincide with this data, and it's worth noting that Joycons' 3.98 mW is more than the standard 2.5mW so that could account for the extra 7 feet we recorded during the test.
Read Also: Nintendo Switch handheld battery life test results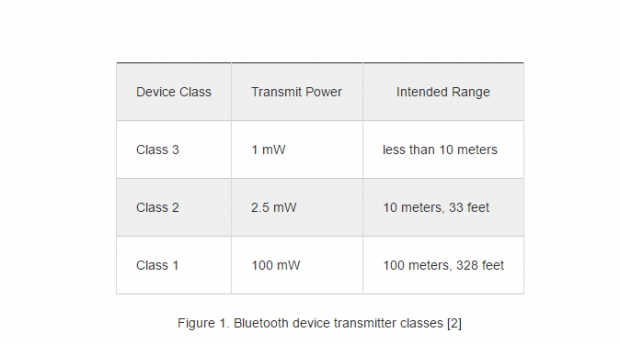 We also get an interesting revelation that the Switch's 5GHz Wi-Fi band is indoors only, which makes sense given the 5GHz bands are best for short-range--they have a higher frequency that's concentrated to a shorter range. The 2.4GHz Wi-Fi range is used for outdoors and travel.
Be sure to keep a look out for more Nintendo Switch coverage in the coming days, and we'll be rocking out content all week. We'll have a feature length review on the hardware ready soon, but for now check out our massive catalog of Switch content to learn more about the system.
Related Tags