NieR: Automata PC release date 'accidentally' revealed
After accidentally revealing NieR: Automata's release date, Square Enix pulled the video, hinting at a timed exclusivity deal with Sony.

Published Wed, Feb 22 2017 10:45 AM CST
|
Updated Tue, Nov 3 2020 11:56 AM CST
Up until now Square Enix and PlatinumGames have been pretty cagey about NieR: Automata's PC release. All mention of the PC port was scrubbed from multiple official game sites, leading many to question a delay or cancellation. Now we can confirm the PC port is indeed coming, and we know the reason behind the silence: the PS4 may have timed exclusivity.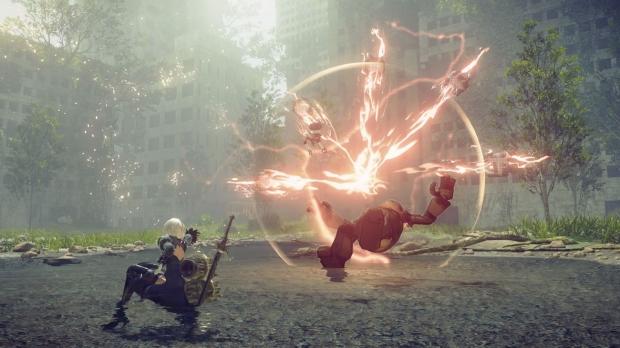 In a recent gameplay video, Square Enix accidentally revealed that NieR: Automata's PC version will launch on March 10, 2017 on Steam. The game will launch first on PS4 and then three days later on PC. Shortly after the video went up, Square Enix yanked it and replaced it a revised video that scrubs out any mention of the PC port. See a side-by-side below.
So what's going on here? It appears Square Enix and PlatinumGames signed a deal with Sony to not discuss the PC port's release date until after the game has shipped on PS4. I long thought that this was a marketing deal, especially since scrubbing any mention of a competing platform from a site just reeks of an exclusivity deal.
Read Also: Why Nier: Automata isn't coming to Xbox One
However PlatinumGames producer Yosuke Saito recently said that NieR: Automata's PC port would be "slightly delayed" due to possibly piracy issues on PC, so this three-day pushback could be a culmination of a Sony marketing deal with genuine piracy concerns.
But at the same time Square Enix games use Denuvo Anti-Tamper so the publisher already has a steady DRM solution in place.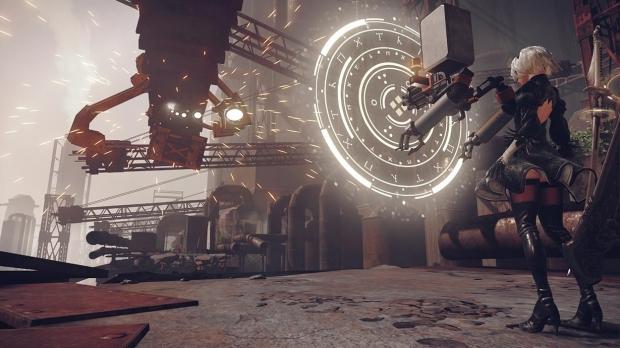 Read Also: Nier Automata deals with death in an innovative new way
Furthermore, when we look at this decision on a marketing level, it makes sense for Square Enix to sign any deals to help push more games on PlayStation 4.
PS4 owners far outstrip PC gamers in Japan, and creating the illusion of possible unavailability or delays for the PC version would likely push Western gamers to buy the PS4 version instead. Due to the massive install base the PS4 is an attractive platform for any publisher--that's the main reason why Square Enix didn't bother releasing it on Xbox One--and the company wants to maximize its returns.
However if Square Enix did sign a marketing deal with Sony that would absolutely explain why it's not coming to the Xbox One (along with the other valid reasons, of course).
Also if a game can come to Windows 10 PCs, it can easily be ported on Xbox One consoles via UWP integration. This clearly points to a marketing deal with Sony.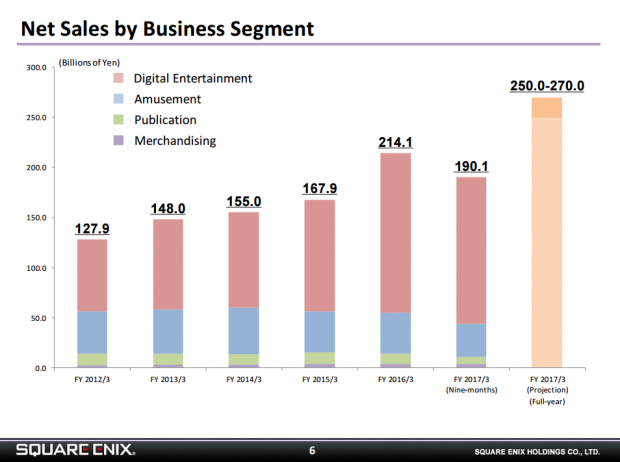 Square Enix also expects to make $2.2 billion when its fiscal year ends on March 31, 2017. In fact the company plans to make $533 million in the three month-period from Jan. 1 to March 31, and NieR: Automata will be a big part of those earnings.
So when we take all of this into account it's easy to see why Square Enix chose this path on a business level...even if it's frustrating to PC gamers.
In any case, NieR: Automata is expected to launch on March 10, 2017 on Steam.
Related Tags