PewDiePie--YouTube's biggest celebrity and top-earner--is known for being rather outspoken and playing jokes that ride the razor's edge of controversy. But now his latest antics have gone too far and Maker Studios has let the massive star go.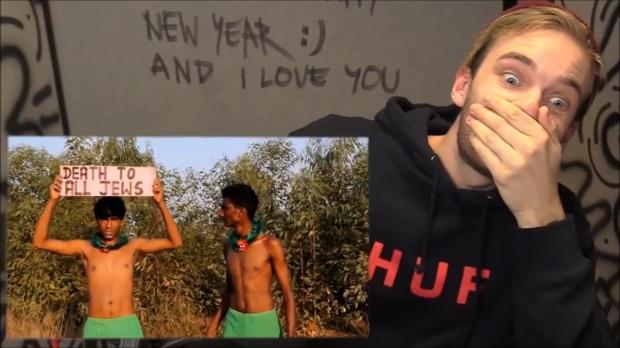 The video that cost Felix "PewDiePie" Kjellberg his job could be seen as anti-Semitic: at least that's how Disney-owned YouTube brand Maker Studios saw it. In an effort to "show how crazy the world is," Kjellberg paid an Indian man $5 on Fiverr to hold up a sign that says "Death to All Jews." It was meant to be a joke, and Kjellberg didn't think they'd do it--but they did, and Kjellberg uploaded the video. As a response his YouTube contract was terminated.
After five years, Maker Studios has terminated their partnership with PewDiePie. "Although Felix has created a following by being provocative and irreverent, he clearly went too far in this case and the resulting videos are inappropriate," a Maker Studios rep said. "Maker Studios has made the decision to end our affiliation with him going forward."
PewDiePie iterated his intentions with a video, which has now been deleted:
"What I just think -- and I believe strongly in -- is that it is 2017 now. We're going to have to start separating what is a joke, and what is actually problematic," he said in the now-scrapped vid. "Is a joke actually pure racism? Is something that would be considered a joke purely homophobic, or anti-Semitic and all these things? Context fucking matters."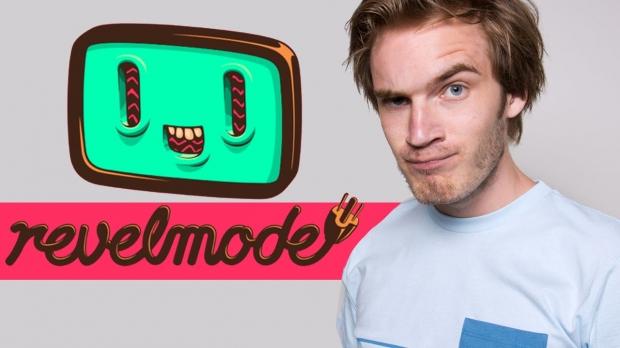 It'll be interesting to see how Maker Studios' decision will affect the YouTuber. Kjellberg could even become more famous after this stint.
Just last January Maker Studios signed a huge deal with Kjellberg to create Revelmode, a massive cross-collaborative brand network consisting of social media content, YouTube videos, and even physical merchandise.
"We're thrilled to be doubling down with Felix," Courtney Holt, executive VP and head of Maker Studios, said at the time. "He is an amazing talent, a great partner and the pulse of millennial pop culture. We firmly believe in his vision for Revelmode and his chosen creators - we can't wait to see the possibilities ahead."
Kjellberg gave an official statement on Tumblr:
just to clear some things up...

It came to my attention yesterday that some have been pointing to my videos and saying that I am giving credibility to the anti-Semitic movement, and my fans are part of it as well for watching. I don't want to cite the sources because I don't want to give them any more attention.

This originated from a video I made a couple of weeks ago. I was trying to show how crazy the modern world is, specifically some of the services available online. I picked something that seemed absurd to me-That people on Fiverr would say anything for 5 dollars.

I think it's important to say something and I want to make one thing clear: I am in no way supporting any kind of hateful attitudes.

I make videos for my audience. I think of the content that I create as entertainment, and not a place for any serious political commentary. I know my audience understand that and that is why they come to my channel. Though this was not my intention, I understand that these jokes were ultimately offensive.

As laughable as it is to believe that I might actually endorse these people, to anyone unsure on my standpoint regarding hate-based groups: No, I don't support these people in any way.

Thanks for reading.