South Park: Fractured But Whole is now slated to release from fiscal year 2017-2018, which is Ubisoft's way of saying it's been delayed as far as March 31, 2018.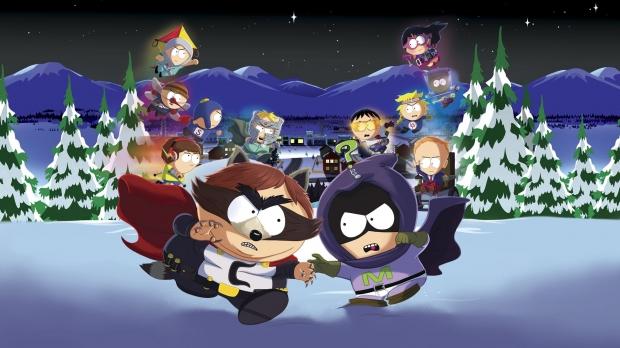 The next South Park game has already been delayed once, but now it may not even meet its tentative 2017 release window. South Park: Fractured But Whole was first delayed from its original holiday 2016 to TBA 2017, and there it remains.
Now it's worth understanding that there's still a chance the game could release in 2017. Ubisoft's FY2018 (Ubisoft says fiscal year 2017-2018 to give you an idea what actual calendar years are included, but it's still the company's Fiscal Year 2018 timeline) is from April 1, 2017 to March 31, 2018. So South Park: Fractured But Whole could release at any point during that twelve-month period.
The only real thing Ubisoft has 100% confirmed in its financials is that the new South Park game will not be released before its FY2017 (fiscal 2016-17, as Ubisoft calls it) end date on March 31, 2017.
"We now expect fiscal 2016-17 sales to come in at between €1,455 million and €1,495 million, versus the previously-announced target of between €1,610 million and €1,670 million. This revision takes into account the sales figure for the third quarter of 2016-17 and the fact that South Park: the Fractured But Whole will now be released in fiscal 2017-18."
So don't get too alarmed when you start seeing tons of articles saying "South Park Fractured But Whole delayed to 2018!" because it's not entirely accurate.