Grinding Gear Games today announced that Path of Exile, one of the best MMO ARPGs ever made, is coming to Xbox One. This is big news, folks!
I've long contested that Path of Exile is the true successor to the Diablo series; in many ways, it feels like the real Diablo 3. My feelings have somewhat changed since the excellent Grim Dawn ARPG came out, but Path of Exile is still an amazing game in its own right--and now it's coming to Xbox One.
Path of Exile on Xbox One will be free to play, of course, but it will have its own dedicated server and PC players won't get to mingle with Xbox players--that's a bit disappointing, but hey, it's awesome we're getting a port. The Xbox version will feature all of the PC content including the new 3.0.0 expansion that brings Act Five.
No official release date was announced, but the game will arrive on Xbox One sometime in 2017.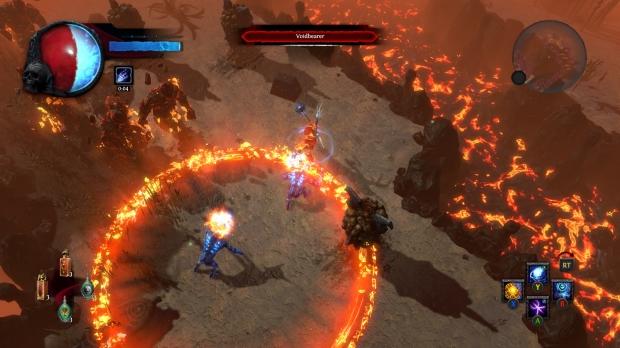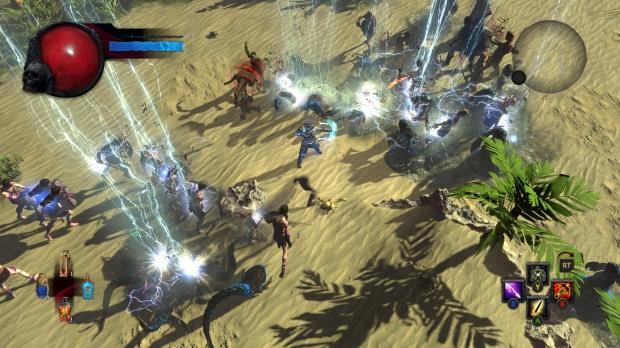 We're excited to announce that Path of Exile is coming to Xbox One this year! Our game is a modern twist on the traditional isometric Action RPG (ARPG), played on a persistent online realm where players conquer foes and hunt for rare items together. As your wealth grows, you can trade your items to build the ultimate character.

We started developing Path of Exile 10 years ago, as a small group of friends who met playing online ARPGs. After seven years of development, we launched Path of Exile on PC to great acclaim, winning Gamespot's PC Game of the Year and other awards. Support from our 16 million players enabled us to expand Grinding Gear Games over the next few years to a team of over 90 people focused on expanding Path of Exile.

At its core, our game is about character customization. We've designed it so that choices matter and experimentation pays off. Link your skill gems with support gems to drastically modify their behavior. Find powerful items that completely change the way your character works. Choose from over 1,300 passive skills spread out on the iconic skill tree and even socket jewels to modify the tree itself. Almost everything can be modified through crafting, from your items, to jewels, to chests you encounter and even the areas you play through. As game designers, we love the fact that everyone has a unique character build. With each update, we add more customization options.

We feel very strongly about the business models of free-to-play games so we made sure to completely separate our monetization from gameplay - there's no way to pay to improve the or wealth of your characters in Path of Exile. If you have a valuable item, everyone knows you've earned it.

When it launches later this year, the Xbox One version will include all five major expansions in addition to the gigantic 3.0.0 expansion we're releasing on PC later this year. To say we're excited about this launch is an understatement. We're proud of what our team has created, and look forward to delivering years of entertainment to Xbox One gamers.

Read more at https://news.Xbox.com/2017/01/18/path-of-exile-coming-soon-Xbox-one/#7QpQEspTTQvCMKsj.99