Halo 6 won't be Project Scorpio launch game after all
Xbox division head Phil Spencer says 2017's Xbox games will be led by new IPs to deliver different experiences.

Published Wed, Jan 18 2017 2:19 PM CST
|
Updated Tue, Nov 3 2020 11:56 AM CST
Just yesterday I predicted that Halo 6 is finished, and that it'll release as a big-budget triple-A Project Scorpio launch game in Holiday 2017. Now Xbox head Phil Spencer squashed my predictions, and says the company is going to take a risk by letting new IPs lead its 2017 Xbox lineup.
"Xbox One games shipping this year are different for us. not Halo FPS/Gears led, new experiences with different IP, will be fun year," Phil Spencer recently said on Twitter.
With 2017 and subsequently the launch of its "monster" 4K-ready Project Scorpio console, Microsoft will take a new risky direction that has unproven new IPs serving as the launch lineup for its big new console.
Traditionally this is a gamble: any big new console needs an array of "safe bet" games that fully leverage said console to its fullest. Instead of a sure-fire win like Halo 6, Microsoft will apparently go with IPs like Crackdown and Phantom Dust for its Project Scorpio lineup.
Now remember that Project Scorpio in itself is a new console, but it's not a new platform: the system will play all existing Xbox One and Xbox 360 backward compatible games. Project Scorpio is an iterative system that resets the hardware, but not the OS and the games.
Even still, this is a big risk, and I think Microsoft will drop the ball pretty hard in this respect. I think that 2017's current Xbox lineup is lackluster to say the least, and needs more first-party exclusives--recognizable, big-name exclusives--to bolster Project Scorpio's launch. That is, of course, if Microsoft wants to sell the console, which will be set a "premium price" that's probably closer to $599.
Read Also: Project Scorpio won't be $399, and here's why
In any case, I still stand by the affirmations I made about Project Scorpio's sparse lineup and how Microsoft needs to step it up when it comes to console exclusives. Now that Scalebound has been cancelled, Microsoft doesn't have that many games lined up for 2017--that we know of--and Phil Spencer has confirmed that Gears of War nor Halo will be included in this year's offerings.
I think Microsoft needs proven tried and true big-budget games to sell their high-end new system, and it won't be able to rely on its existing games to push such a premium console--especially given the massive performance disparities between the existing Xbox One hardware and Project Scorpio. You can read more on the drawbacks of the new iterative console cycle here.
I just hope the Xbox division knows what they're doing, or they'll launch the world's most powerful console with hardly any meaty games that push said system to its limits.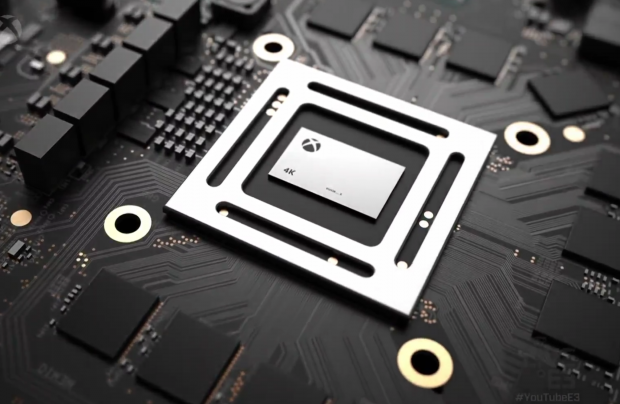 Related Tags