Halo 6 might be finished as Project Scorpio launch game
Halo 6 could be ready for launch alongside Project Scorpio in Holiday 2017. Here's all the evidence.

Published Mon, Jan 16 2017 3:19 PM CST
|
Updated Tue, Nov 3 2020 11:57 AM CST
343 Industries, the dev team responsible for the Halo franchise, has just lost one of its key guiding forces. Would this high-ranking exec jump ship mid-project, or does this departure signal that Halo 6, 343i's next major triple-A Halo game, is already finished and ready for a release on Microsoft's next-gen Project Scorpio console?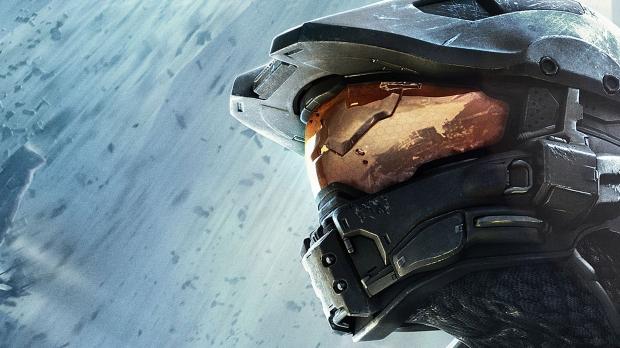 Project Scorpio needs a big hit game to compliment it's release. I've talked about the system's sparse launch lineup, and I still contend that Microsoft has some surprises in store for us...and based off of recent news, I think that Halo 6 will be a launch game on Microsoft's "monster" 4K-ready Project Scorpio console. Why do I think this? It all has to do with the departure of Matt McCloskey, 343 Industries ex-Chief Operating Officer.
Matt McCloskey just left 343 Industries to join Twitch as vice president of commerce. According to his LinkedIn profile, McCloskey was a huge transformative force for the Halo series.
"I lead the teams that are growing Halo from a $3B franchise into a $10B franchise. I work with the game development teams - both internal and publishing - to set strategy and roadmap," reads the page (find a full quote below). McCloskey was a big deal for Halo as a whole.
So...would he leave the company in the middle of the Halo 6 project?
Likely not--execs typically don't vacate these types of positions unless something has gone terribly wrong, there's an instant replacement that will follow the predecessor's path, or the project is basically finished.
Read Also: Open letter to Microsoft: how to save the Halo TV series
"I lead the teams that are growing Halo from a $3B franchise into a $10B franchise. I work with the game development teams - both internal and publishing - to set strategy and roadmap. My business teams manage P&Ls for every 343 Industries product from Halo Anniversary, HaloFest, Halo 4: Forward Unto Dawn, Halo 4 and Halo Spartan Assault to the recently announced Halo TV project with Steven Spielberg."

"I manage over 35 license relationships for the Halo brand, with companies ranging from Mega Brands (construction toys), McFarlane Toys (mass market action figures), Machinima (online video distribution), Sideshow (high-end collectibles), Rooster Teeth (creators of Red vs. Blue) to Anderson Merchandising and Content Media (domestic and international home video)."
Now I've asserted that 343 Industries has been working on Halo 6 months before Halo 5: Guardians even shipped; that's why the company chose to put in the horrible--but insanely lucrative--REQ microtransaction scheme to fund the development of updates/patches/features while the core team worked on Halo 6.
A year ago 343 Industries' Frank O'Connor has also confirmed that the team was setting the core foundations for Halo 6:
"We're doing serious, real planning and even some writing on the next game already, and that's a luxury.

"We've never been in that position before.

"So we both know at a very high level what's going to happen in, say, 10 years from now. But at that very granular level knowing what's going to happen in the next game and that's just been a great feeling for me."
And that's also why Halo 5: Guardians feels so lackluster and empty--it feels unfinished even now, more than a full year after it's release. It's because 343i's attention has been pulled across different projects, including Halo Wars 2 (which is also coming out for Project Scorpio and Xbox consoles in 2017) and likely the next big-budget exclusive Halo game.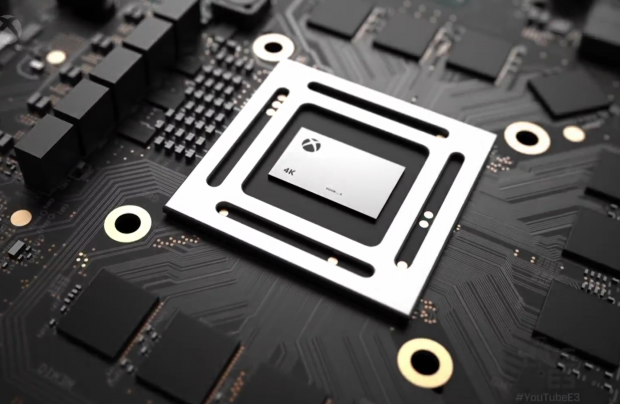 I can't say for sure if Halo 6 will be ready for Project Scorpio's launch. We don't know; only Microsoft and 343 Industries know for sure. But given McCloskey's departure and my understanding of how Microsoft's current structure puts strong emphasis on key first-party games, I'd say it's quite likely.
Microsoft absolutely needs a heavy-hitter safe-bet like Halo to boost Project Scorpio's profile. I expect Halo 6 to fully leverage the entirety of Project Scorpio's hardware, which may include AMD's next-gen Ryzen CPU and Vega GPU architectures to deliver native 4K gaming, 1080p 60FPS, and the kinds of performance we've never seen before in a games console.
Now whether or not 343 Industries is capable of making a good Halo game again remains to be seen. I personally disliked Halo 5 in nearly every aspect, but I'd like to think the core team can find that Halo magic again.
Project Scorpio launches Holiday 2017. Check below for everything we know so far.
Project Scorpio confirmed specs:
6 TFLOPs of performance

320GB per second memory bandwith

8 CPU Cores
Everything we know so far about Project Scorpio:
Related Tags