How to make a retro arcade out of a NES cartridge
Who needs the NES Mini when you have a whole console in a cartridge?

Published Mon, Dec 12 2016 3:17 PM CST
|
Updated Tue, Nov 3 2020 11:57 AM CST
The maker/modder community is always cooking up some awesome homebrew tech: we've covered the the SNES Pi Boy Portable, and the tiny 70's themed Gameboy that fits in your pocket--but now a DIY tecchie has made his own NES console out of a classic Nintendo cartridge.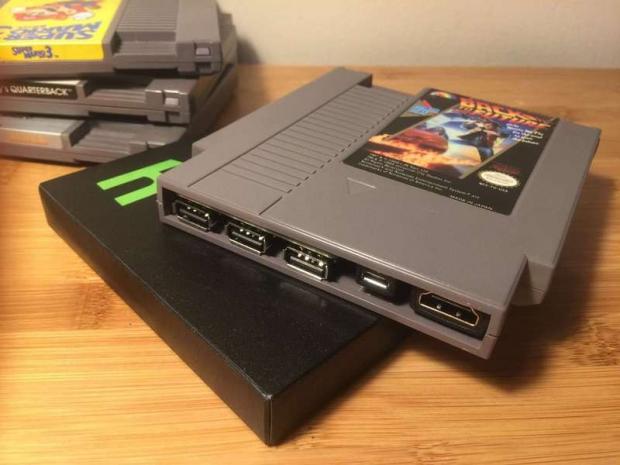 Since Nintendo has done such a horrible job getting the NES Mini out to consumers, leading to insane $200-300 eBay auctions from scalpers, many gamers are looking for ways to get their nostalgic gaming fix.
Introducing the Pi Cart, a fully-fledged classic gaming console packed into an old NES cart. The Pi Cart was made by Zach from Howchoo, and is (you guessed it) powered by a Raspberry Pi Zero as well as RetroPie software. You can actually make one yourself with about $30 and a bunch of emulated games, and Zach even shows you a step-by-step guide with all the tools you need to make your own Pi Cart.
Since the Pi Cart requires absolutely no soldering, this could be a good entry point for hands-on DIY tech modding. If you just so happen to have access to a 3D printer then you can actually make your own custom molds, cases, carts and shells for your user-created goods!
Related Tags