Watch Shigeru Miyamoto play Mario's theme song on guitar
Mario's creator shows up on The Tonight Show to play a little jingle that defined our childhood.

Published Fri, Dec 9 2016 2:13 PM CST
|
Updated Tue, Nov 3 2020 11:57 AM CST
Mario's creator and Nintendo legend Shigeru Miyamoto stops by The Tonight Show to play a tune we all know and love.
In this time of instant information, speculation, and constant flow of news, sometimes it's nice to take a little break and just have a little whimsical fun. Don't worry--we're not going to break away from our usual blast of Nintendo Switch news any time soon--but I thought I'd share something with you guys that really lightened up my day.
I caution to say that Mario's theme song is one of the most iconic jingles of all time. When it plays, everyone cracks a smile and is instantly transported back to those NES days of yore, the days where Mario's platforming exploits danced endlessly on our CRT TVs and Nintendo pretty much owned the gaming world.
But what happens when it's played by Shigeru Miyamoto, the man responsible for Mario's creation, alongside one of the best instrumental ensembles of all time? Magic. Pure nostalgic magic.
Nintendo greats Shigeru Miyamoto and Reggies Fils-Aime recently showed up on The Tonight Show With Jimmy Fallon to demonstrate some new goodies. Super Mario Run was played onstage, but that took a backseat to the big surprise: the Nintendo Switch.
Fallon got to play Zelda: Breath of the Wild on a Nintendo Switch, showing us a brief look at the game's progress, but more importantly showing us an actual working Switch out in the wild.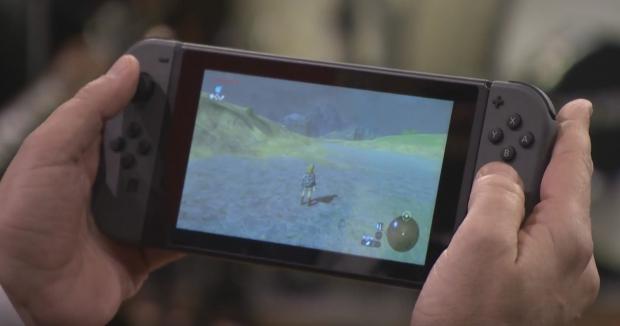 Remember that the Switch's initial demo wasn't really running some of those games, and this is the first time we saw the handheld-console hybrid natively play a game.
As if that wasn't enough, Miyamoto sat down to play the immortal Mario jingle with The Roots. I hardly ever watch The Tonight Show, but this time I made a bit exception.
Related Tags