Ellie's "harrowing, hate-filled journey" will be crafted by Neil Druckmann and a writer from HBO's smash hit Westworld show.
Naughty Dog officially announced The Last of Us Part 2 at Sony's PlayStation Experience 2016 event. According to Neil Druckmann, the game will star Ellie as the main protagonist and will be a polar opposite of the first chapter, with Ellie's story being much more twisted, bloody, and malicious this time around. "This is a story about hate, and [it'll be] an intense, harrowing, and emotional adventure," Druckmann confirmed.
The lead Naughty Dog writer also announced that he won't be the only writer on the project: Halley Gross, who helped mold and fashion HBO's new mega-hit Westworld show, will lend her talents to the game's storyline.
"I'm gonna find...and I'm gonna kill...every...last...one of them," a vicious and deadly 19 year-old Ellie proclaims to Joel.
Halley's my kickass co-writer. Can't wait to share more of the story with y'all. Spoiler alert: it's intense. #TheLastOfUsPartII https://t.co/KVfh66utce

— Neil Druckmann (@Neil_Druckmann) December 5, 2016
Couldn't be prouder to be a part of this! https://t.co/hXSWa1QhoX

— Halley Gross (@Grosstastic) December 3, 2016
Given how amazing Westworld's first season is, we can only imagine what Druckmann and Gross will cook up. We'll have to wait some time before we find out, however, as the game won't be released any time soon: Naughty Dog confirms the game is a "ways off," so don't expect to see it until 2018 or even 2019.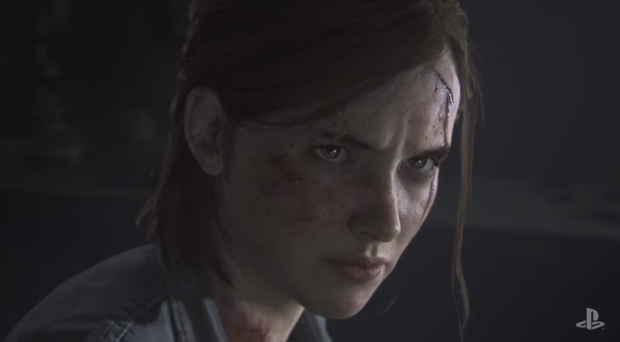 "I can't tell you how satisfying it is to finally be able to say that Ellie and Joel are back for another intense, harrowing, and emotional adventure. Like many of you, we have a deep love for the world of The Last of Us and its characters, and while a sequel may have seemed like a foregone conclusion, that wasn't the case. We knew that it needed to be a story worth telling and, perhaps more importantly, a story worthy of Joel and Ellie. After spending years on different ideas (and almost giving up), we finally uncovered a story that felt special-a story that evolved into an epic journey.

"It's still early days for the project-the game's release is a ways off-but we couldn't wait any longer to give you a glimpse of what's to come. We're going to let the trailer speak for itself, but expect more information about The Last of Us Part II in the coming months. "Keep an eye on Naughty Dog's channels to see more of what we're up to this weekend.

"Until next time, endure and survive!"