Star Wars creator George Lucas 'really liked' Rogue One
'Star Wars' creator weighs in on his 'Rogue One' screening.

Published Sun, Dec 4 2016 4:45 PM CST
|
Updated Tue, Nov 3 2020 11:57 AM CST
With the release of the first 'Star Wars' spin-off 'Rogue One' just a week and a bit away, expectations are reaching fever pitch. But there's only one opinion that Director Gareth Edwards wanted to hear, and that was 'Star Wars' creator George Lucas. So what did he think? Over to Edwards...
Gareth Edwards on George Lucas' reaction to Rogue One. pic.twitter.com/8yiQKdG7hp

— Scott Chitwood (@Red5Aggie) December 4, 2016
While he vowed to take the bulk of the conversation to his grave, Edwards was happy to reveal that Lucas watched the film two days ago and "really liked" it, with the 'Godzilla' director following up that he the can now "die happy". Set just before the events of 'A New Hope', 'Rogue One' is set to follow the band of courageous Rebel troops who stole the plans for the first Death Star, which allowed the alliance to pinpoint its critical weakness. Starring Felicity Jones, Diego Luna, Riz Ahmed, Ben Mendelsohn and Donnie Yen, the film will serve as the first film outside of the numbered episodes which make up the Skywalker saga.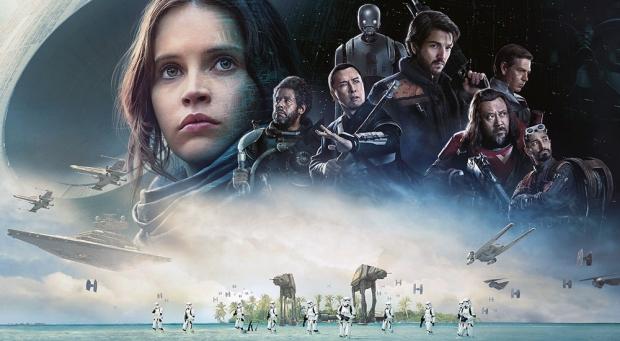 'Rogue One: A Star Wars Story' hits 2D, 3D and IMAX screens worldwide from December 16th.
Related Tags