Thanks to Redditor "bunnybowing" from the Rainbow Six Siege subreddit, we now know the countries that those 4 new CTUs from gonna come from.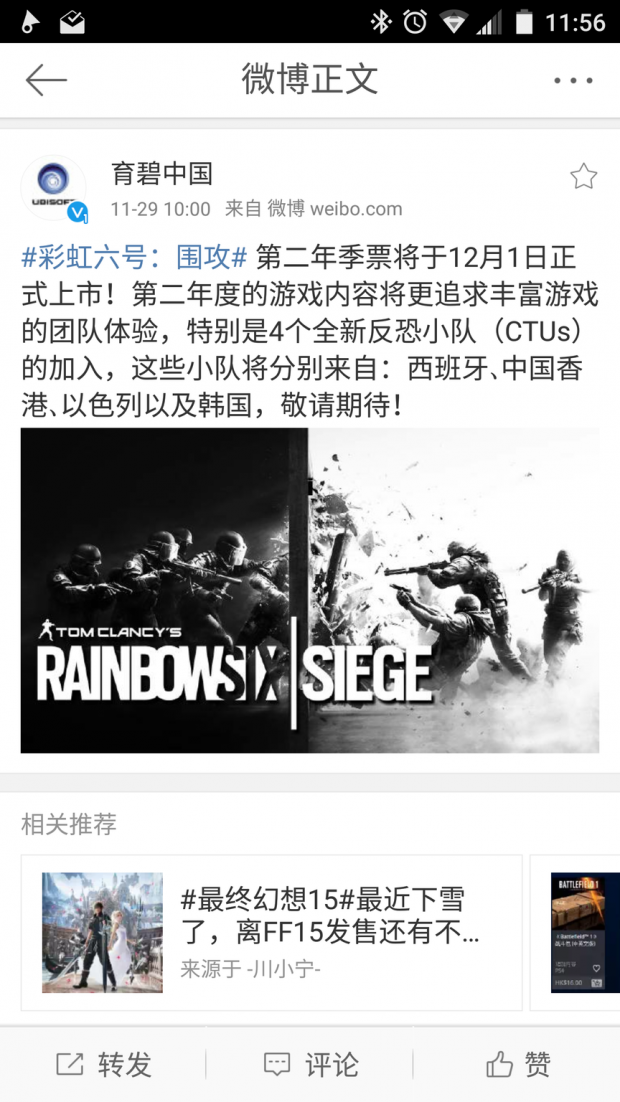 The image comes from the Ubisoft China blog of weibo.com. According to it, year 2 DLC pass gonna be available on the 1st December. (That's the Chinese release date and not the North America one.) 4 new CTUs gonna be added coming from Spain, Hong Kong (China), Israel and South Korea.
For more information on this year 2 season pass, please read our post here.