"The cosmonaut training in Moscow saved my life," said Esther Dyson at the European Business Angels Network (EBAN) conference in Zagreb, Croatia. Back in the 2008 and 2009, she went through the training as a replacement for Charles Simonyi, a Hungarian-born American businessman who became the fifth space tourist in 2007, and in March 2009 he made a second trip to the International Space Station.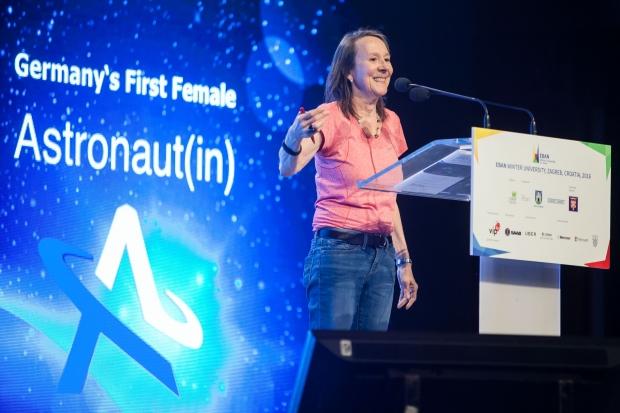 During her training, Dyson had gone through extensive coaching and learned a lot about every aspect of living in space. One of the routines during training were detailed medical inspections during which she was warned that she should carry out regular checks of the esophagus. She listened to the doctors and made sure she do as they said. This year she was diagnosed with esophageal cancer, luckily in the earliest stages and the cancer is completely curable. Dyson noted that if she hadn't gone through the space training and tests, the cancer might have been detected too late.
This journalist, investor, and philanthropist now invests in the non-profit sector, and during her speech, she explained that she didn't completely stop with the classic investments. One of the projects she invested in "sounds boring," she said jokingly because it's a private company that develops products and offers services for the commercial utilization of space - NanoRacks.
However, NanoRacks customers include the European Space Agency (ESA), the German Space Agency (DLR), NASA, US Government Agencies, and many others. NanoRacks also hosts a CubeSat Deployer and equipment for experiments on the International Space Station.
During a panel discussion about the space and new business opportunities that space exploration is opening, Dyson (65) stated that she would like to retire on Mars, meaning she isn't planning her retirement just yet.
"This means that Mars would be ready for us to live there before my retirement," she said and explained that first thing we have to do in order to colonize the Red Planet is to build a base there. She also added that the planet's weaker gravity would help with the movement of the elderly people.
Another impressive woman at EBAN's panel was Allyson Reneau, who worked for NASA. She is also a mother of 11 children, runs a gymnastics center, and this year she received a Harvard degree. In addition, she attended the Julliard School in New York, and for the past two years she teaches entrepreneurship at the International Space University in Montreal where she graduated.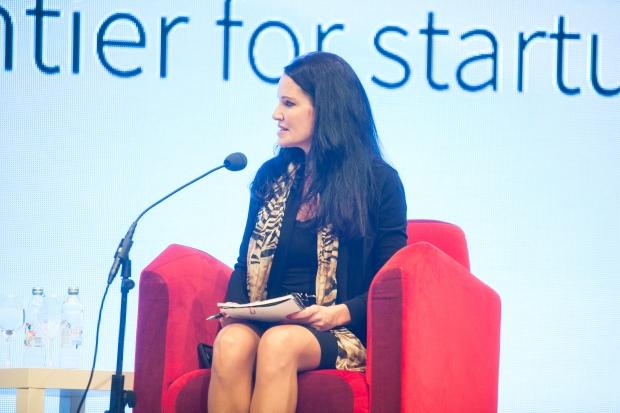 During the panel, she said that it isn't necessary to be a billionaire to survive in the space industry. She added that a full range of other industrial sectors are connected to the space industry, and there is room for everyone.
Speaking about her work in NASA, Reneau emphasized that it was a unique and remarkable experience because they turned science fiction into scientific facts.
Martin Mössler from the European Space Agency said that they work with many startups and consider themselves highly open to new ideas. He also stated that ESA recently invested 30 million euros (around $32 million) in six different projects.