GTA V players enjoy finding creative ways to kill NPCs
GTA V players push the age-old past time of open-world chaos to new heights.

Published Mon, Nov 21 2016 1:43 PM CST
|
Updated Tue, Nov 3 2020 11:57 AM CST
Killing NPCs has always been a macabre past-time in every open-world game, especially the Grand Theft Auto games. Slaughtering random characters in video games is nothing new; almost every game does it in some form, but its the open-world games that allow for a kind of morbid creativity to foster. The most ambitious of these, Grand Theft Auto V, has pushed this past-time into high gear, with players adopting a newfound interest in showing their creativity with bloody NPC kill videos.
In this day and age it's very easy to broadcast and post your in-game feeds, so it's no surprise that GTA V gamers are posting up tons of their favorite "kill cam" or "most brutal kill" videos. These videos are popular, pushing the past-time into a new evolution, and tons of gamers are competing with one another to find new inventive ways to kill NPCs. A portion of these videos are extremely popular, ranking in the tens of millions of views, showing just how alive and well this fascination with torturing in-game characters actually is.
Most of the time, players find killing NPCs to be humorous. Sometimes it's about pushing the limits of the in-game world to see what you can do, and who you can do it to. I think we've all done things like this, and I think this kind of thing happens when there's a big lull in any kind of singleplayer DLC for open-world games like GTA V: but even with all the DLC in the world, people would still occupy themselves with this past-time, playing a kind of virtual god in their own sphere of influence.
Ultimately it's up to you why you'd do this kind of thing, and it's not our place to judge. You can play your games the way you want to play them, and that's the beauty--but also the horror, depending on who you are--that open-world games offer. Although NPCs have become incredibly realistic, especially in GTA V and Watch Dogs 2, they aren't really people...but it's possible to actually see them that way.
I believe that these videos are less about the brutality of all-out murder and torture than it is about seeing what's possible in the in-game world. Some of the deaths and scenes genuinely show how impressive and reactionary that these in-world engines can be, especially the sequences that follow NPC-on-NPC interactions.
I have to admit, though, some of the vids can be pretty disturbing...but more than anything it shows just what people will do once you give them the freedom to do anything: they'll burn the world and watch while munching on some popcorn.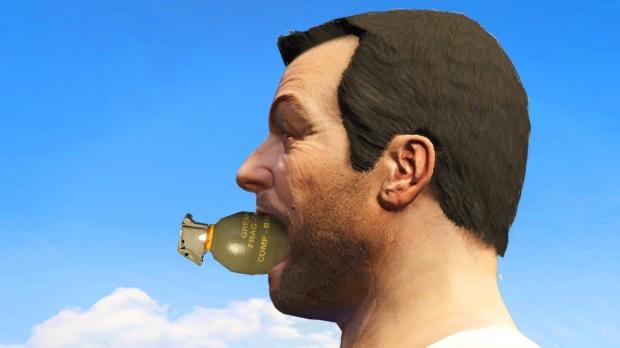 Related Tags