Trump victory forces last minute 'South Park' re-write
Historic win caught creators by 'yuge' surprise.

Published Wed, Nov 9 2016 9:33 PM CST
|
Updated Tue, Nov 3 2020 11:57 AM CST
The media, the polls and the political class all got the U.S. election result, and now it seems that South Park creators Matt Stone and Trey Parker also didn't see the Trump victory, with the crew of the long running Comedy Network show having to quickly rewrite and reanimate the latest episode following the events of yesterday.
November 10, 2016
According to Esquire, the latest episode was due to be called "The Very First Gentleman"; referring to former President Bill Clinton, who would have visited the denizens of South Park. Instead, the episode has been retitled "Oh, Jeez". The earlier promo has been switched out for a new one, which features the line "We've learned that women can be anything, except for president."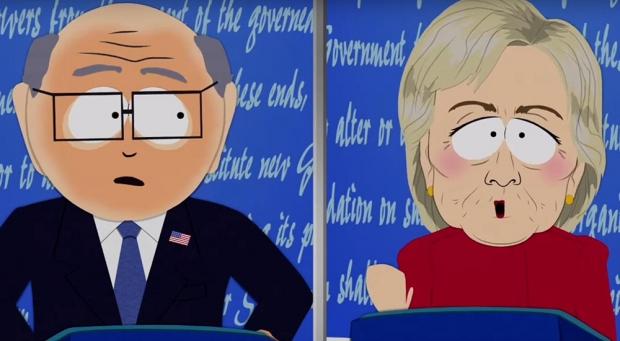 Related Tags