Tesla's Gigafactory is looking pretty amazing, as new drone footage shows. The footage was taken by Duncan Sinfield and posted to YouTube.
It looks like Tesla is busy finishing what is going to be world's largest building by physical area once done.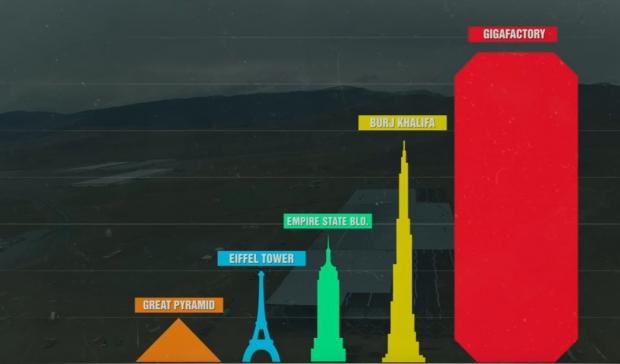 Tesla expects that the Gigafactory 1 will reduce the production cost for their electric vehicle battery and Powerwall and Powerpack battery packs by 30%. Its projected capacity for 2018 is 50 GWh/yr of battery packs and its final capacity upon completion of the entire factory is 150 GWh/yr. This would enable Tesla to produce 1,500,000 cars per year.
This is the first Gigafactory, and Elon Musk plans to build more. There are rumors that Japan could be the location of the Gigafactory 2.