Facebook is making a big push into PC gaming with the launch of its Gameroom, a Windows desktop gaming platform. The app is available for users to download on Windows 7 and up.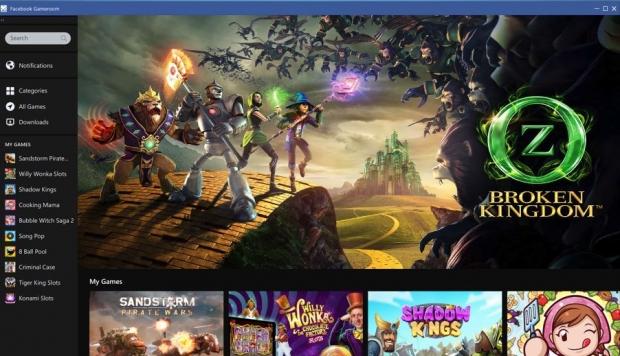 The app is easy to install and lets users play games without the distraction of the News Feed. Users can browse the games by category, see all the games they usually play on Facebook and get all the game notifications in one place.
The Gameroom is filled with many games, some that you are already familiar with from Facebook, but there are also some native Gameroom games that you can check out.
To sum it up, Facebook is taking a swing at Valve's Steam platform, but they should prepare for a long run since Steam has over 125 million users.
Facebook won't be the first company to try to compete with Valve's Steam distribution platform, EA, Ubisoft and Rockstar have all launched their own services as well with mixed success. The reality is that Steam is still the most developer friendly platform and the most user-friendly as well, until Facebook can accomplish both of those things as well as or better than Steam, they won't be much of a threat.