Microsoft is set to reveal its new all-in-one Surface desktop PC tomorrow, and now there's evidence it could be called "Surface Studio."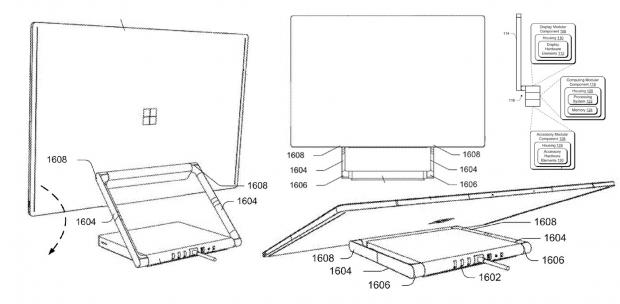 Microsoft is holding a major Windows 10 press event tomorrow, and the major consensus from the tech press believes Microsoft will unveil a unique Surface-branded "iMac-killer" desktop PC at the event. Official details are slim, but its believed the Surface all-in-one is powered by Windows 10 and can be used as a detachable tablet or docked as a desktop PC. ZDNet says the Surface is codenamed "Cardinal," and can "turn your desk into a studio."
Speaking of a "studio," that might actually be the name of the device: Surface Studio, to be more exact. Trademark attorney Brian Conroy dug up some compelling evidence of a Slovenian trademark filing which also listed the Surface Laptop, Surface Dial, and Paint 3D--the latter of which could be for 3D artists, with the Dial being similar to Wacom's Express Remote, as per Microsoft's agreement with Wacom to release "dual protocol pens."
The Verge's Tom Warren also hints the Surface Studio may have some impressive graphics prowess, possibly including an NVIDIA GeForce GTX 1080. This would enable VR and even AR capabilities.

The Surface Studio will also have its own unique Surface keyboard and mouse devices, both of which are expected to feature some sort of intuitive design and functionality.
Microsoft's Windows 10 even will begin tomorrow, Wednesday, October 26 at 10am EST / 7am PST. We'll be sure to keep you updated with all the info when it's announced.