Apple's iPod changed the world of music 15 years ago
The biggest change happened in 2007 when Steve Jobs introduced the iPhone and gave it all of the iPod features.
Published Sun, Oct 23 2016 8:28 AM CDT
|
Updated Tue, Nov 3 2020 11:58 AM CST
Smartphones, including the iPhone, almost entirely replaced the MP3 players, but Apple's iPod earned its place in history because it forever changed the world of music.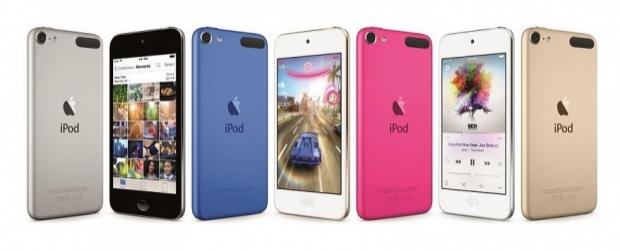 Steve Jobs introduced the iPod at a very humble presentation on this day, October 23rd, 15 years ago. The iPod, which had 5GB of storage and allowed you to carry a thousand songs in your pocket, along with iTunes, started a revolution in the way we buy music and movies.
The first iPod was the size of a deck of cards, with an aluminum back and plastic front end. It had a rather modest screen compared to today's standards, and its price was $399 for a 5GB model, FireWire port included.
Next year, Apple slightly upgraded the iPod, giving it a larger capacity and support for Windows. One one of the most important years for iPod and Apple was 2003 when iTunes was introduced. Just in the first week of the release of iTunes, Apple sold more than a million song for a price of 99 cents per song.
The following years brought us the iPod Mini, then the first iPod with color display, iPod Shuffle with no screen, and in 2005 the iPod Nano with smaller capacity and a slightly lower price. The same year, the iPod had received support for video.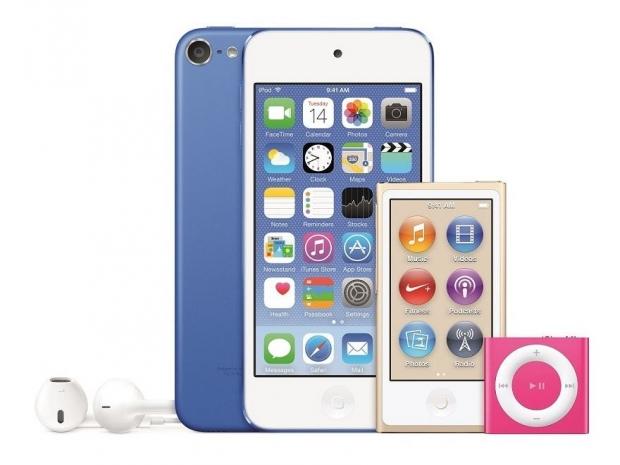 The biggest change happened in 2007 when Steve Jobs introduced the iPhone and gave it all of the iPod features. However, he also introduced the iPod Touch.
iPod laid the foundations for the iPhone and iPad. It also contributed Apple's arrival among the most valuable companies in the world. Just four years after its launch, nearly 50% of Apple's revenue came thanks to the iPod. Despite the fact that the device wasn't cheap, iPod, in various version, sold nearly 400 million copies.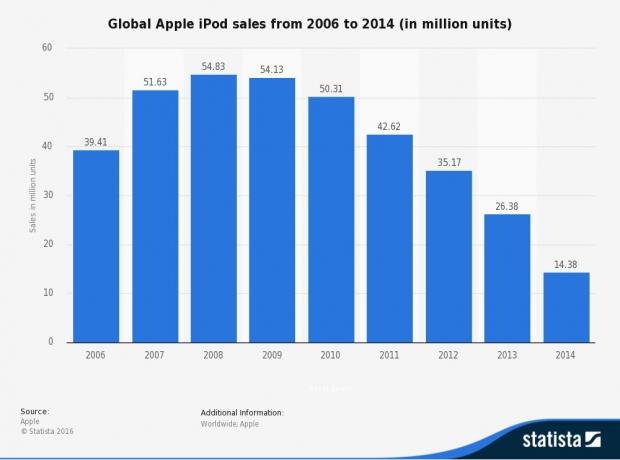 But, after years of excellent sales, figures started to drop. In early 2015, Apple stopped providing information on the numbers of sold iPods, which is today offered as iPod Touch, Nano, and Shuffle.
The main reason the iPod sales dropped is, of course, the iPhone and smartphones in general. The iPhone became the main entertainment device that can do everything that iPod can. Apple pointed out this summer that in less than ten years they sold more than a billion iPhones.
Related Tags