A few months ago some of my industry sources said that AMD were working on making its Polaris GPU more efficient, with some magic found in the PCB and power delivery systems - something that was broken when AMD launched the card, with Radeon RX 480s using more power than they should have.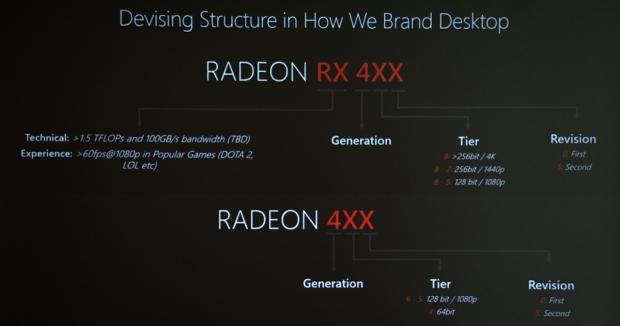 AMD is supposedly tweaking their latest revisions to Polaris 10 and Polaris 11, with over 50% more performance per watt, which would really help the Radeon RX 480 and Radeon RX 470 stand out more than they do now.
We recently tested AMD's Radeon RX 480 in Gears of War 4 running on DX12 at a crazy 8K (7860 x 4320) resolution, and it still offers half the performance of the Titan X which costs $1199, while the RX 480 sits at $279. The Titan X is 91% more powerful, but costs 344% more money - this comes down to AMD's excellent DX12 capabilities and efficiency with Asynchronous Compute on the Polaris architecture.
The power savings should be significant, with the 150W TDP on the RX 480 dropping to just 95W, while the RX 460 would drop from 75W to under 50W, as well as improve clock speeds and increase compute performance from 2.1 TFLOPS to 2.5 TFLOPS.