The Good Smile Company known for making various collectables, has recently launched its new line of Nendoroid figures. Capcom's famous first generation marksman from Resident Evil: Chris Redfield, has now joined the sales list announced for official release in March 2017. Customers interested will be able to purchase the new figurine direct from the Good Smile website.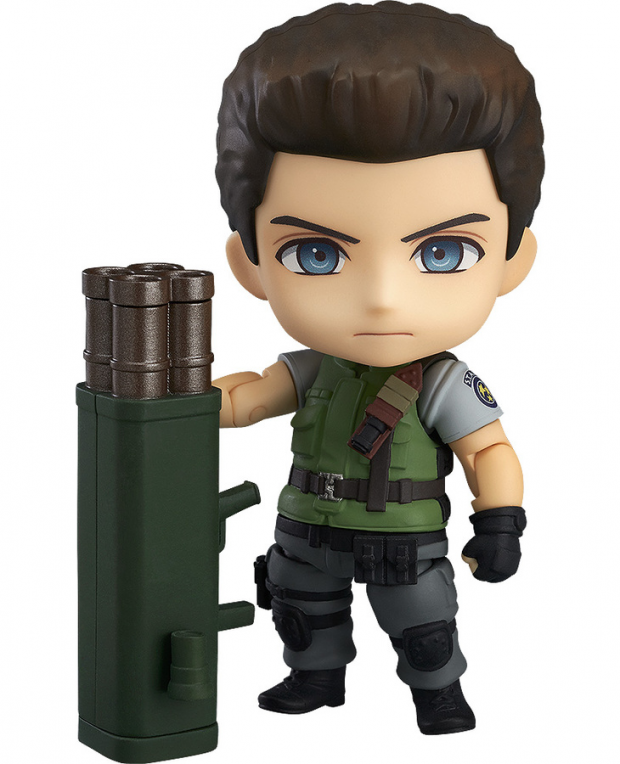 The online store has released pictures and information regarding Redfield's figurine and will be available for sale in his original game attire, consisting of the standard olive flak jacket, along with various weapons. The Resident Evil character will come equipped with his Samurai Edge handgun and knife all of which can be interchanged for various stances and/or poses with the additional bonus of a self-firing rocket launcher that can also be removed and reattached. As a limited edition bonus, those who pre-order through the Good Smile Online Shop will be given a free red herb accessory and 20th Anniversary stamped display base allowing buyers to customize the figurine even more.
In correlation to the 20th Anniversary of Capcom's Resident Evil game in 2016, Good Smile's latest character release will be available to order between the 6th October 2016 until the 3rd November, 2016. The price of the Nendoroid figure is not obscenely ridiculous but will set customer's back around $50 USD and will be limited to 3 per sale. The marksman available will make for a great collector's anniversary piece.