Facebook has introduced Marketplace, an online destination where you can buy and sell items with people in your community, on Monday. However, it didn't take long for the users to start exploiting this tool.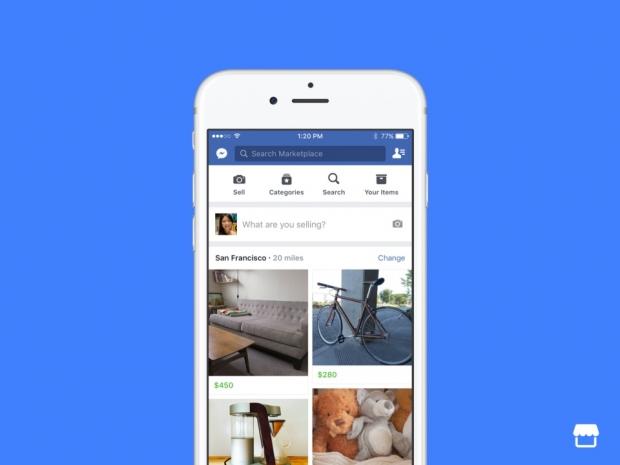 Drugs, animals, sexual favors, weapons and a whole range of forbidden items were listed on Facebook's Marketplace. Those items clearly violate the terms of service.
Hey @Facebook, #Marketplace is off to a good start. Dogs. Guns. Sweet. pic.twitter.com/NoEpePuV96

— Josh Chace (@JOSHinHD) October 3, 2016
Mary Ku, Director of Product Management, apologized to the users stating that the technical problem prevented them from recognizing and removing posts that violate the rules.
"As a result, certain posts with content that violated our policies were made visible to people visiting Marketplace. We are working to fix the problem and will be closely monitoring our systems to ensure we are properly identifying and removing violations before giving more people access to Marketplace", Mary Ku told the USA Today.
@amberyouwot they were on Facebook marketplace this morning lol pic.twitter.com/Ew5avraNLB

— Haley Stewart (@Helllllas) September 24, 2016
Facebook wants to directly compete with local e-commerce platforms like Craigslist. They also want to offer an alternative to the online 'flea markets' like eBay. There are already many Facebook groups where you can sell and buy stuff so this is a logical step for Facebook - formalize sales.
Someone is literally selling tamales on the Facebook marketplace pic.twitter.com/FgDC6tTn2v

— Jud (@the23jud) September 21, 2016
Marketplace is quite simple. It shows you the photos of items that people near you have listed for sale. You can also filter your results by location, price and category. When you find something you want, send the seller a direct message from Marketplace. Posting items for sale is also very simple and fast.
Marketplace will at first be available in the US, UK, Australia and New Zeland on the Facebook app for iOS and Android, but should roll out in other countries and on the desktop version of Facebook in the coming months.