Australia is a great country, but the states, cities, and towns aren't connected well enough - but this could all change with the introduction of Hyperloop, from Tesla and SpaceX founder Elon Musk. Rob Lloyd, former Cisco boss, now runs Hyperloop One, with engineers from companies like NASA and Boeing, with them working on "passive magnetic levitation technology".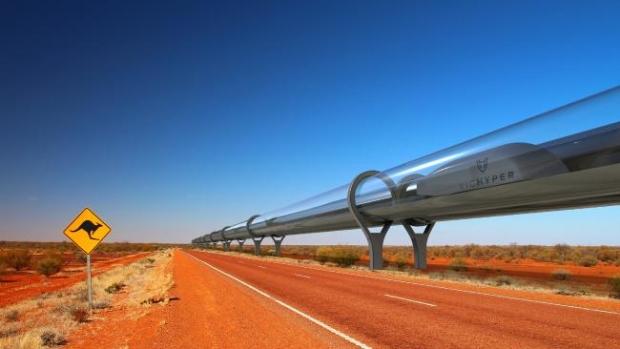 Hyperloop One is an LA-based company that secured $80 million earlier this year, publicly teasing its propulsion system, the closest yet that we've been to Musk's vision of transportation for the future. Hyperloop One's VP for Worldwide Business Development, Alan James, talked with The Australian, where he said: "We're very keen to explore the potential for doing proof of operations in Australia and the reason for that is there's a clear long-term need for ultra-fast transport on the Australian east coast".
Hyperloop has been teased at taking passengers across distances that would otherwise take hours upon hours, at speeds of up to 621mph (1000kmph), all in freight pods that zoom across large distances in low-pressure tubes. James continued: "Melbourne to Sydney is the third busiest air corridor in the world and we can give you Melbourne downtown to Sydney downtown in 55 minutes. So we would be looking, either in NSW or Victoria, or possibly in ACT, to develop the first section of that route, to prove the operation of Hyperloop, to get regulatory approval".
James added: "We will have all of that fully operational at full scale at our test site in the Nevada desert in the first quarter of 2017. This is not a '10 years away story', this is not a 'five years away story', and literally months from now the world will be able to touch, smell and see an operational Hyperloop".
Australia hasn't had the best history with high-speed rail, or with any large-scale infrastructure projects (the National Broadband Network is a gigantic, expensive mess), but James says this could be a good thing: "There's no sunken investment in high-speed rail and nobody has yet committed themselves to that technology, so the field is open for a better and more strategic solution".
The Australian continues their story, which you can check out right here.