AMD has so many different great things going on at once, with the upcoming Zen-based Snowy Owl due for consumers early next year on the Zen architecture, but the upcoming Naples CPU is shaping up well and reportedly due for a launch in Q2 2017 for the enterprise market.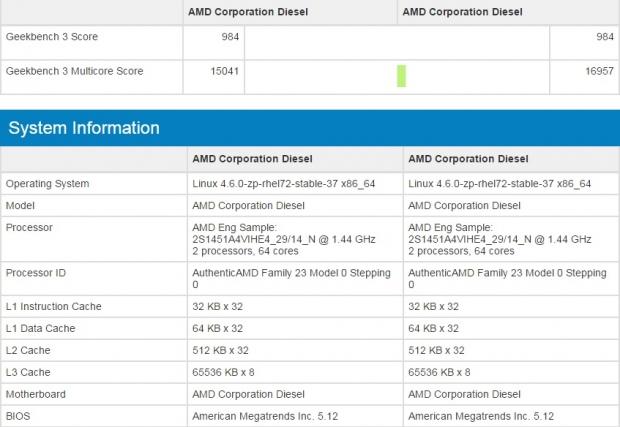 The upcoming 32-core processor is based on Zen CPU cores, with 32 of them pumping away, capable of executing two threads simultaneously - so we're talking about a 64-thread CPU for the enterprise market, based on Zen CPU cores. Beasty. Leaked benchmarks of AMD's upcoming monster CPU have arrived, with an engineering sample of Naples teasing some impressive performance.
AMD's upcoming Naples engineering CPU had a base clock of 1.4GHz, boosting up to 2.9GHz, while it features an absolute titanic amount of L3 cache. AMD is throwing 512MB of L3 cache, something that is a first for the CPU industry. But does this translate into monster performance? Well, benchmarks from a few weeks ago have been improved, with the Naples CPU performing 13% better in just a few weeks.
We should hopefully start hearing more concrete information on AMD's exciting new Naples CPU in the very near future.