So after a bunch of our readers and Facebook fans told me to get Forza Horizon 3 for testing my extensive range of PC hardware, and just finding the damn game in my library after I purchased it was more hassles than I've had since the DOS days of PC gaming.
Seriously. Once you find the damn game, it takes so long to load after you're logged into, and approving 50 different accounts. This is how long it takes to load into Forza Horizon 3, on a Core i7-6700K, 16GB of G.Skill 4000MHz DDR4 RAM, and a super-fast Kingston HyperX Predator 480GB PCIe-based M.2 SSD. Ridiculous.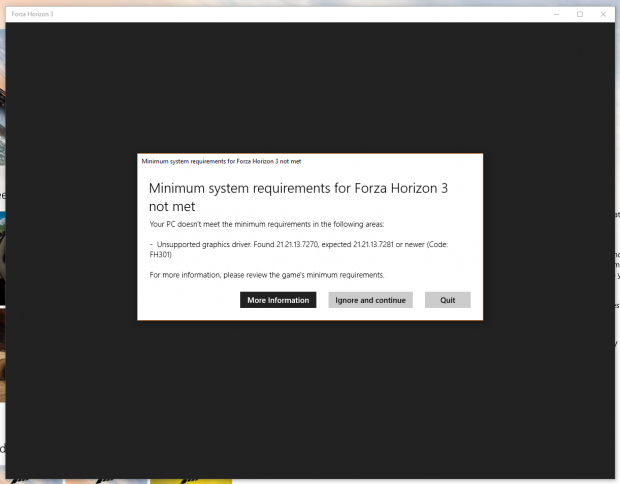 It throws up a message to let me know my drivers aren't the latest set, too.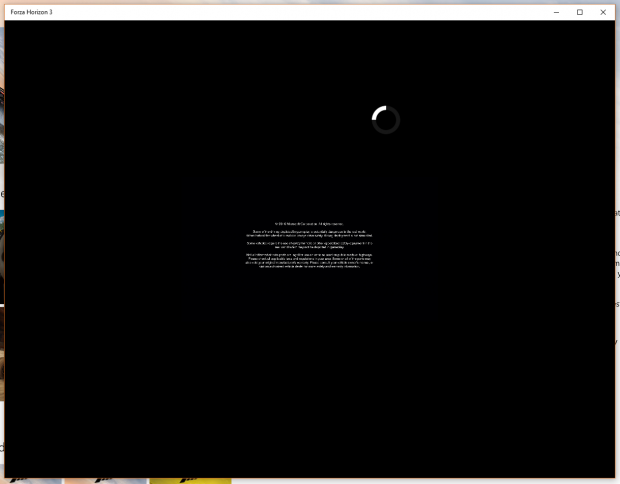 Then it launches like a 90s game on the PC, where I almost expected 320x240 to be displayed with a full-motion video and full interlaced video goodness.