Snapchat gained its popularity for its messaging app and fun filters that many users have embraced. Now they announced their first gadget - a pair of sunglasses with an integrated video camera.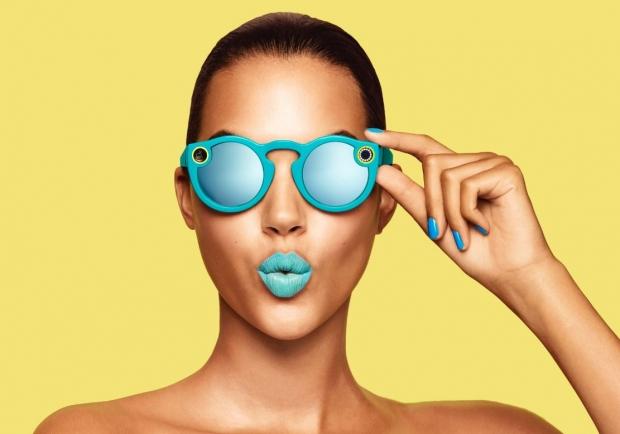 The device, which the company is calling Spectacles, will record 10-second clips. They connect directly to Snapchat via Bluetooth or Wi-Fi and transfer data directly into the app in Snapchat's new circular video format.
Circular video plays full screen on any device, in any orientation, and capture the human perspective with a 115-degree field of view. Snapchat introduced the circular video format to resolve the landscape vs. portrait video dilemma.
Snap's Spectacles will go on sale later this year for $130 and the device will be available in three different colors - black, turquoise and orange.
Snapchat has another major announcement. After five years the company decided to change its name to Snap Inc. Evan Spiegel, one of the founders of Snapchat, and it's CEO, explained on their official blog why they ditched the "chat" part.
When we were just getting started it made sense to name our company Snapchat Inc., because Snapchat was our only product! Now that we are developing other products, like Spectacles, we need a name that goes beyond just one product - but doesn't lose the familiarity and fun of our team and brand.

We decided to drop the "chat" and go with Snap Inc!