VR gaming PCs are going to come in all shapes and sizes eventually, but a Munich-based company is already stepping up, showing off a VR suitcase which packs an HTC Vive headset, and a gaming PC to run it.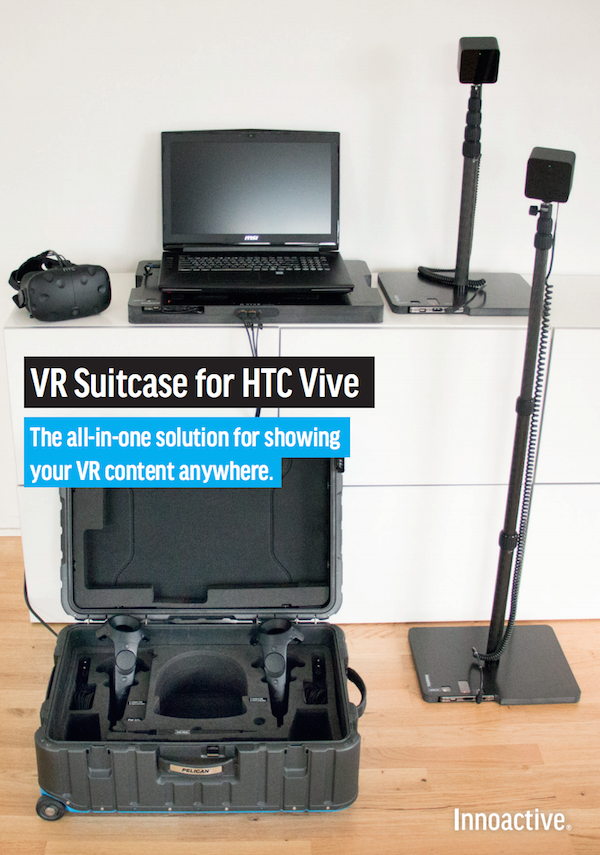 The suitcase has everything you'll need for an unpack-and-deploy VR gaming experience, including a gaming laptop and batteries, getting the VR set up in less than five minutes. The Innoactive VR suircase packs a VR-ready notebook powered by NVIDIA's new GeForce GTX 1060, a carbon fiber docking station with an integrated pre-wired Vive link box, rechargeable battery and power adapters, the HTC Vive headset, controllers, and carbon fiber monopods for the base stations with integrated rechargeable battery packs for up to 8 hours of wireless operation.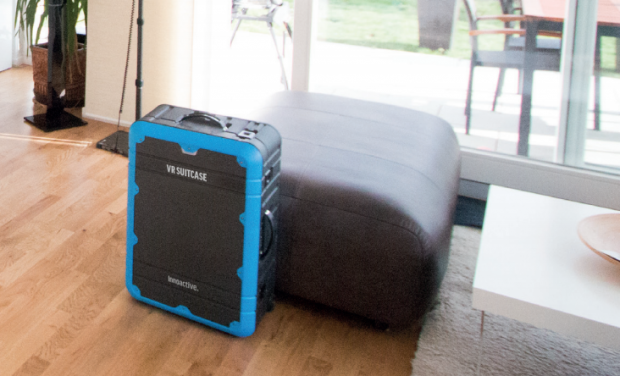 As you can see, Innoactive has thought of everything. The VR-ready gaming PC is MSI's GT72R, powered by an Intel Core i7 processor, 16GB of RAM, 256GB SSD, 1TB HDD, and the GeForce GTX 1060. It's not cheap, with each VR suitcase costing around $9400, plus applicable taxes and shipping.