AMD is celebrating the first birthday of Radeon Technologies Group, with the announcement of a new Battlefield 1 upgrade code for Radeon RX 480 graphics cards in certain markets.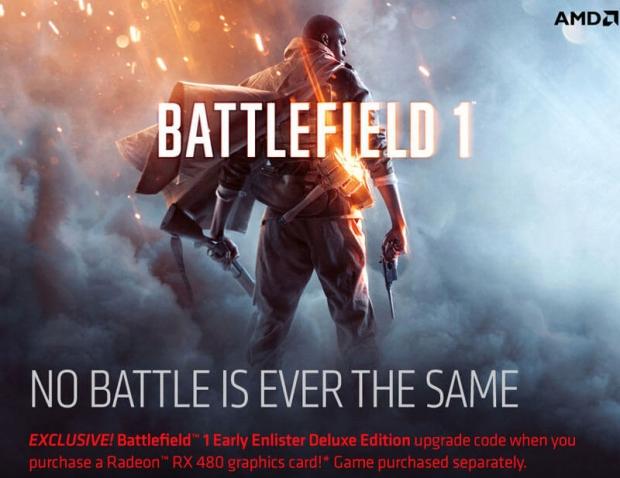 The bundle will arrive in the form of an upgrade code for Battlefield 1, which turns the Standard Edition copy of the game to the Deluxe Edition. Effectively, AMD is providing a voucher for an upgrade worth $20 - the difference between the Standard and Deluxe Edition of Battlefield 1 on Origin.
You'll need to redeem your code before October 21, where your Battlefield 1 Standard Edition will be upgraded to the Early Enlister Deluxe Edition, which also lets you get into the early pre-launch of the game, 3 days earlier than everyone else. If you use the code after October 21, you'll receive the normal Deluxe Edition of the game, without the pre-launch access.
AMD is holding the promotion between now and October 18, so you'll need to buy that Radeon RX 480 in the next month or so to get the bundle.