Top Blizzard devs break away to form new studio
Even more key Blizzard developers from WoW and Diablo III splinter off to go indie, forming Bonfire Studios with ex-Blizzard's Rob Pardo.

Published Wed, Sep 14 2016 1:01 PM CDT
|
Updated Tue, Nov 3 2020 11:58 AM CST
Some of the main creative forces behind World of Warcraft, Diablo III, and Battle.net have jumped Blizzard's ship to form their own games development studio with League of Legends' Riot Games picking up the check.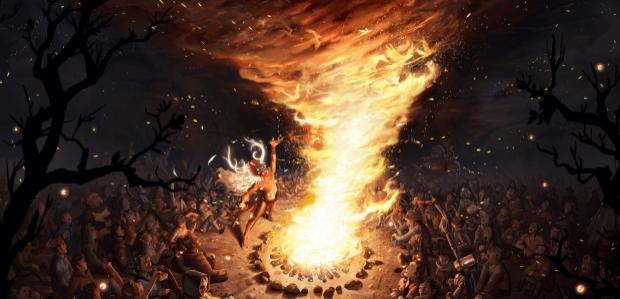 Blizzard is losing a lot of their talent lately: legendary Warcraft and Diablo co-creator Chris Metzen has retired, and now three more devs have left: Blizzard's cinematics expert Nick Carpenter, Diablo III's game director Josh Mosqueira, 16-year vet and Battle.net director Matthew Versluys, and Nexon's ex-CEO Min Kim have joined ex-World of Warcarft lead director Rob Pardo as the "original five" to form the new Bonfire Studios.
In an announcement blog post, Rob Pardo says that the original five left their cushy jobs at Blizzard so they could have more freedom and creative control over their projects.
"Often developers must compromise and decide - do I work on a blockbuster game where I have less personal impact or the gutsy indie studio that struggles to get noticed? Our vision is to create a studio that doesn't require them to choose."
Bonfire Studios is being mostly funded by Riot Games, who has an estimated worth of $1 billion in League of Legends cash, and a Californian investment firm. Right now the company is currently hiring more developers to fill out their ranks.
The formation of Bonfire Studios immediate calls back memories of when Max Schaefer and Erich Schaefer, Blizzard North co-creators responsible for the Diablo franchise, left Blizzard after it was acquired by Activision to form Runic Games. Runic then pushed out Torchlight and Torchlight II, two successful ARPGs set in the same vein as the original Diablo games.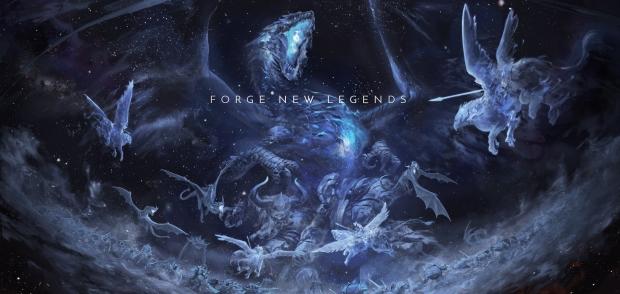 I'm curious to see why so many devs are breaking away from Blizzard. Perhaps it has something to do with the company's partnership with Activision? It seems that Max and Erich Schaefer had the good sense to break away when Activision absorbed Blizzard back in 2008, and since then we've seen a lot of instances where Activision's meddling has caused problems.
We all know that Activision pretty much ruined Destiny's story and was directly responsible for the game's exploitative expansion scheme, so I wouldn't be surprised if these developers simply got tired of Activision's stranglehold regime.
In any case, I wish the best to the devs at Bonfire Studios, and I can't wait to see what they fire up next (no pun intended). Keep updated with Bonfire Studios by following their Twitter or checking out their official website. Things are still sparse, but I expect to see more info pop up in the coming months.
Check the full announcement from Rob Pardo below:
Many game developers of my generation have similar stories. We were the misfits that carried multi colored dice in our pockets, hid our action figures in our closets and camped at the comic store each week for the newest issues. Star Wars was the event that every kid remembered where they were when they saw it. For us, it changed geekdom forever. Our parents accused us of using video games to escape reality, but these worlds gave us the ability to have an impact. To dream, to struggle, to compete and ultimately to make our dent in the universe (even if it was only digital). Then we grew up and started making games as our profession.

Game developers live the dream scenario where passion meets work. We don't view our week as something to get through so we can really live on the weekend. But often, developers must compromise and decide - do I work on a blockbuster game where I have less personal impact or the gutsy indie studio that struggles to get noticed? Our vision is to create a studio that doesn't require them to choose.

As lifelong gamers, we approached this problem like we are embarking on an epic quest.

The most important part of our quest is WHY are we doing this? We can't say we are going to Mount Doom to save the world, but we do think deeply about what we love about games. One of the most rewarding parts of creating any game, be it a D&D campaign or a massive persistent world, is the connection you have to the players themselves. You get to see the player's reactions, you get to respond to them and make their experience better over time. It's like the warmth of friends around a bonfire, sharing stories.

And that's why we named our studio BONFIRE. The bonfire is a metaphor for the experiences we wish to create. We want friends to connect through our games and share amazing experiences, tell the stories, and come closer together.

To ensure our developers have a big impact we are organizing them into small but powerful and diverse superhero teams, like the Avengers. We believe you can create epic games with small teams of talented, self-driven game developers, where each team is deeply connected to their players and empowered to make the best decisions to evolve their game without bureaucracies, committees or middle management in their way.

To give us the ability to operate with independence and create the games we want, we had to find amazing investors. If we are going to create a superhero team, we needed our version of Shield. After all, superhero bases are not free. But we needed more than financial backing, we wanted true partners that could give us sage advice about the road ahead, connect us to future partners and most importantly who share our vision for Bonfire Studios.

We are extremely fortunate to find our partners in Riot Games and Andreessen Horowitz (a16z). Riot's aspiration to be the most player-focused game company in the world, aligns very nicely with our vision to build friendships through our online games. With a16z, we found a treasure trove of experienced entrepreneurs that have a wealth of knowledge about how to create a great and enduring company.

Today we are announcing our company, but we look forward to continuing the conversation with our community in the coming months and years.
Related Tags