Fans of Cartoon Network's 'Regular Show' will be disappointed with today's news that the upcoming eighth season will be its last.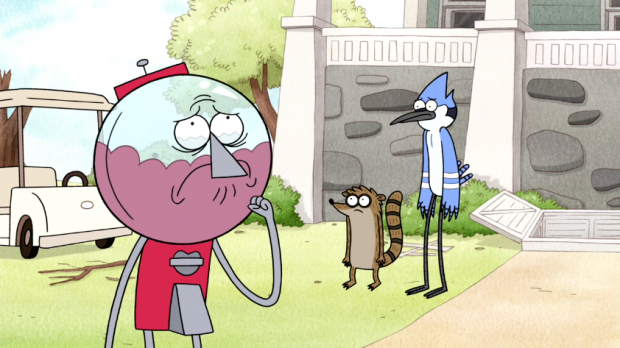 Variety has confirmed with the network that the show will end early next year, with over 250 episodes under it's belt. Cartoon Network chief content officer Rob Sorcher eulogized the soon-to-disappear show, saying "Our sincere thanks to this talented crew and cast for their incredible dedication, and I'm proud that they all agreed to go up in space together for one hilarious final journey." The creator of the show, and voice artist behind Mortdecai kept it strictly professional stating "Making 'Regular Show' has been so much fun. We got to tell all of the stories we wanted to tell, and making the choice to go out exactly how we want to go out. We're so proud and excited for people to see how we're wrapping things up in a big, big way. We're bringing everything full circle."
'The Regular Show' season eight will premier later this month and run until January 2017, where the series will exhaust the last episodes.