At today's event in San Francisco, Apple announced their new products.
As expected, Tim Cook unveiled the new Apple Watch which has new watch faces and should run smoother. Apple Watch now has an SOS feature that will send a message in case of emergency.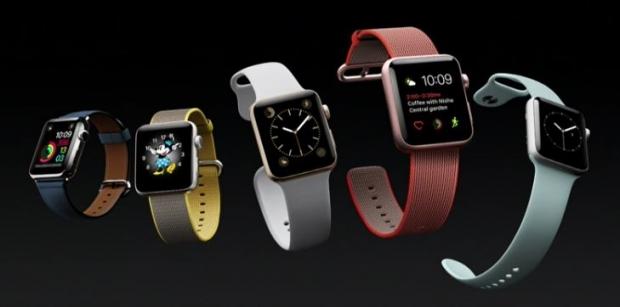 Also, Pokemon Go is coming to Apple Watch so you can now play using only your Apple Watch. Apple Watch will be shipping before the end of this year.
Apple Watch Series 2 is waterproof so you can wear it while swimming or surfing. It is water resistant for 50 meters.
It has 2nd-gen SiP - dual-core processor that's up to 50% faster, new GPU and 2nd-gen display that's two times brighter. These upgrades allow it to run apps at 60 FPS. Apple Watch Series 2 has a built in GPS and comes in different materials including a new one - ceramics.
If you want something different, Apple has you covered. They announced their partnership with Nike which resulted in the Nike+, an edition of the watch for running.
The price of Apple Watch Series 2 will be $369 and $269 for series 1.