Android Pay adds Chase, more UK banks on the way
Android Pay upgraded with support for Chase Visas, UK customers will be treated soon.
Published Sep 7, 2016 2:01 PM CDT
|
Updated Wed, Jul 27 2022 3:36 AM CDT
Android Pay gets better today with the addition of support for major US bank Chase. As of now, you can add your Chase Visas (Freedom, Slate, Sapphire, United Mileage Explorer, Hyatt Credit Card, etc) to Pay and use them to make quick payments in online and retail stores with your phone.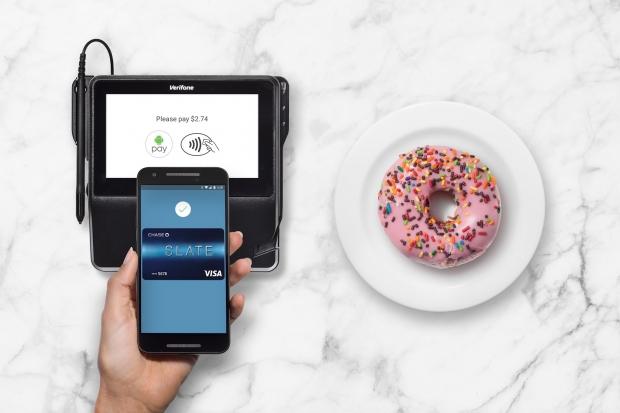 Note that if you have a Chase card grandfathered in from Google Wallet, you'll have to re-add it to get going.
UK customers will soon get some love, too, as Santander and TSB customers are to be added to the list of supported banks in the region, among others. No exact dates are set, but Google says they will announce each of them on the @Android Twitter account.
As for merchant integration, Walgreens, Dunkin' Donuts, Chili's, and Uber will all see some form of it with Android Pay over the next few months.
Related Tags